There is definitely a part of our body we are not so proud of. This may be because it made us look rather odd or out of place in either the feminine or masculine world.
Many are not proud of their legs because it is not slender and straight, others are not too proud of their narrow hips, hip dip, puffy face, skin colour, bow legs and stuff. But one thing you cannot cheat is nature.
READ ALSO: Nana Aba Ignores Ex-lover Kofi Amoabeng At The Launch Of Sarkodie's Rapperholic Concert – Video
Nature had made you so, it either you chose to enhance them surgically if you have the money or you learn to live with it forever.
A Facebook user by the name Oba Azuka Ada, had come to share her bitter experience with men with regards to an issue she cannot change by herself.
She shared this in a Facebook group where she let us know that guys are afraid of her because they saw this (hairs) on her chest. She went ahead to ask if should kill herself because of nature (what nature gave to her).
READ ALSO: Video | Never Pound FuFu For Ladies In Your Next Campaign – Akrobeto Mocks John Dumelo
According to her, most men do not like ladies that are hairy, even to the point of having hairs on the chest because they are believed to be wicked
I totally understand how she feels because I am quite hairy too. In one of my bad days, I have hairs scantily growing on my upper lips and sometimes on my chin, I know how insecure it makes me feel.
I have also heard tons of clichés that ladies who grow hairs on these areas especially the on the chest are wicked. All I can advise is to always shave it off whenever it grows if you are not comfortable with it.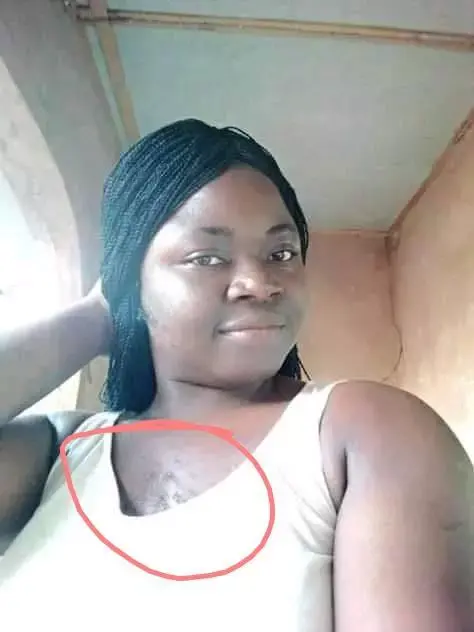 Below Is The Screnshot Of Her Post!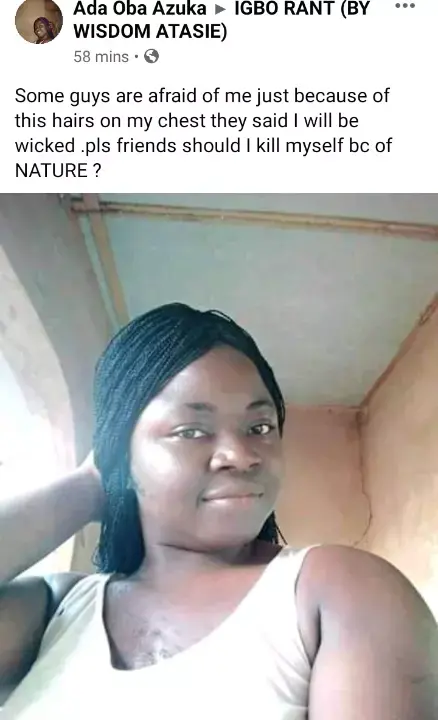 There were some mixed reaction on her post. Some actually like it while some feel it is disgusting. Below are screenshots Of People's Reactions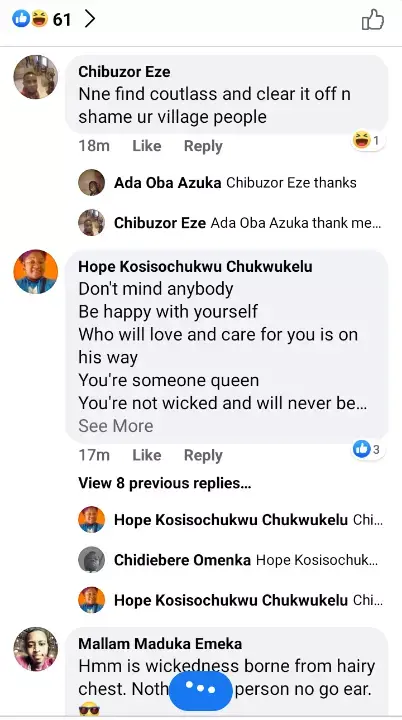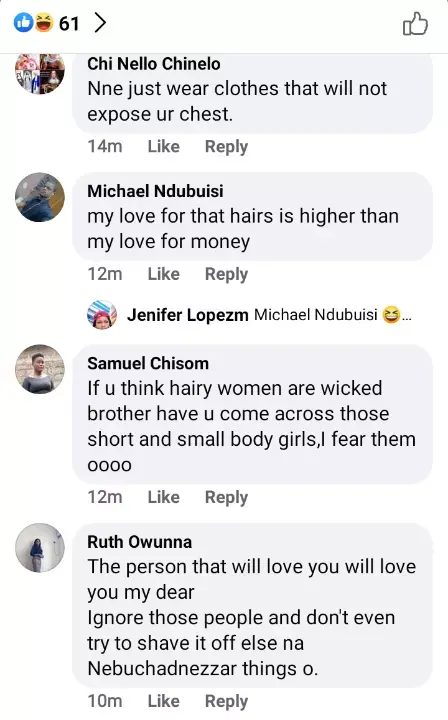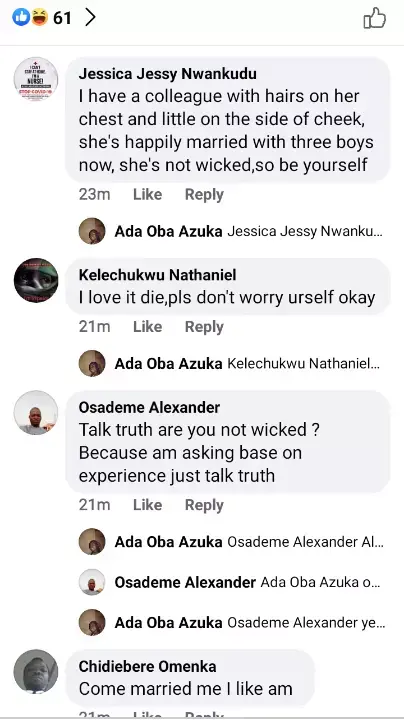 What's your opinion on this?