Rev. Obofour's darling wife, Obofowaa has in a recent video endorsed the Bhim brand as she displayed her mansion as well.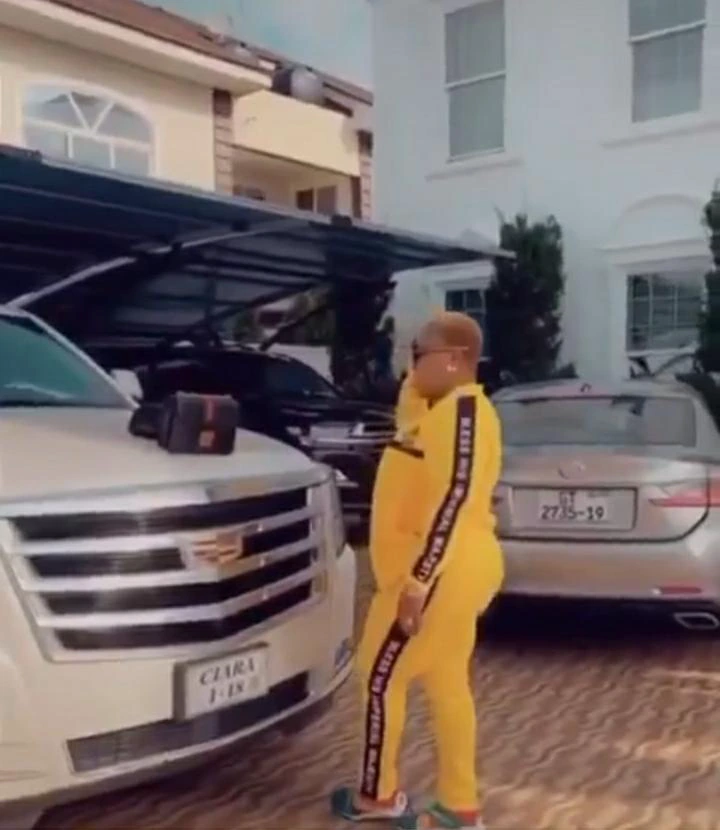 Obofowaa wore a spotty clothe with her short dyed hair and stood at the hall in their mansion where she has pictures taken of she and Stonebwoy as well as pictures of Rev. Obofour and Stonebwoy. She stood between these two pictures and took couples of videos endorsing her love for Bhim nation headed by the loved Ghananian artiste Stonebwoy.
READ ALSO: See What Happened To these 2 Ladies who went for a Dark Party (+Photos)
Rev. Obofowaa stood outside her mansion as well where the cars packed there were uncountable and took couples of videos as well as she danced to Stonebwoy's Putuu. What is your brand? Are you with Obofowaa on her choice of brand?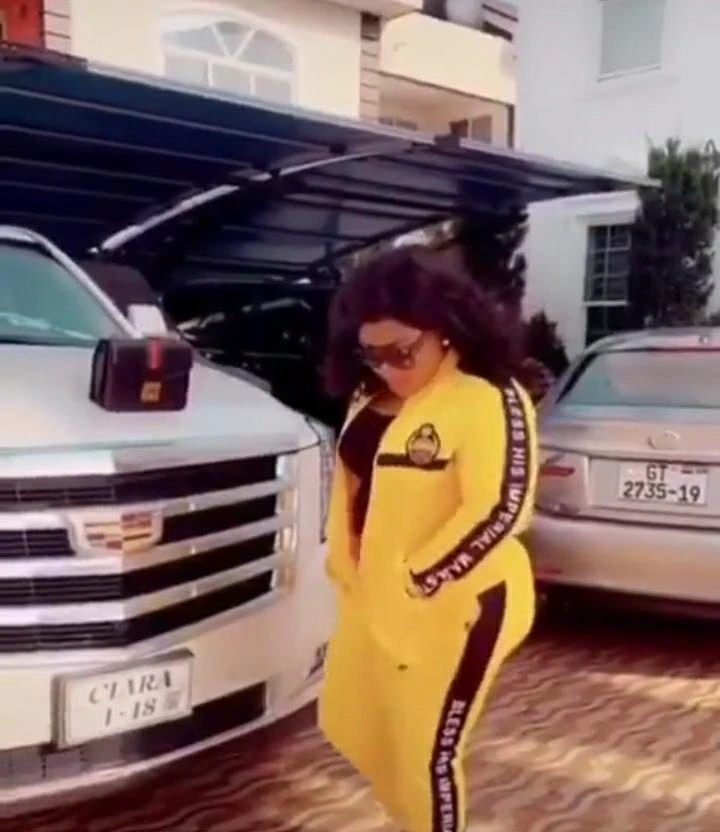 Kindly comment your thoughts, ideas, opinions, suggestions, expectations, and concerns as well right below the article and follow for more updates from us.