The direct relationship between healthy morning routines and weight loss is well documented. According to studies, persons who maintain specific morning routines are more likely to succeed in their efforts to lose weight than those who don't. Therefore, if you are overweight and hoping to lose weight, establishing the proper morning routines may be all that you need.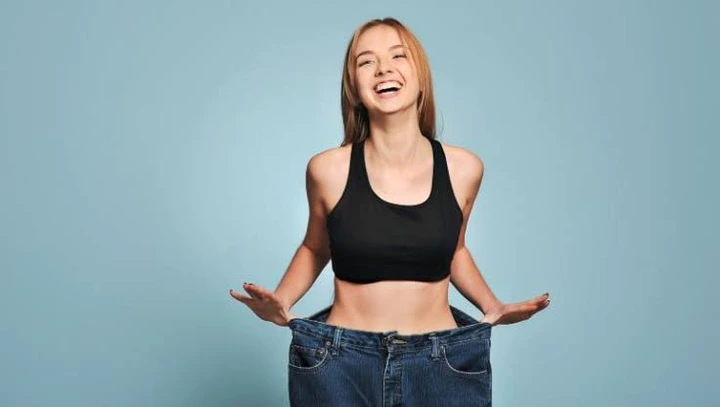 An obese person can reduce their weight by eating breakfast. Eating breakfast has been linked to a decrease in body weight and improved metabolic health, according a study published in the American Journal of Clinical Nutrition. Additionally, it boosts your energy and aids in your ability to stay on course for the remainder of the day. Second, starting your day with a workout can be quite beneficial. Exercise has been proved to increase energy, elevate mood, and even aid in weight loss, according to the Mayo Clinic. Exercise in the morning can assist jump-start your metabolism and also make you burn calories more quickly all day.
READ ALSO: Why Women Should Stay Longer In Bed After Having S£x
A fantastic approach to stay hydrated and jump-start your metabolism, according to WebMD, is to drink water first thing in the morning. You'll feel fuller and more energized if you consume lots of water throughout the day. Fourth, refraining from high-calorie breakfast foods and snacks will assist an overweight individual in maintaining their weight loss objectives. Instead, concentrate on eating balanced meals that are high in fruits, vegetables, lean proteins, and healthy fats. Additionally, keep an eye out for sugary drinks that can increase your daily calorie intake.
Meditation, according to Harvard Health Publishing, helps lessen stress and curb cravings for unhealthy foods. It can be useful for weight management and for anxiety reduction to take a few minutes each morning to think and center yourself.
An overweight person can reach their weight loss objectives by engaging in a few easy morning routines. A healthy and lasting weight loss plan for an overweight person can include eating a decent breakfast, working out, drinking lots of water, avoiding high-calorie snacks, getting plenty of sleep, and practicing meditation. Making minor adjustments to your morning routine can help you achieve your goals if you're trying to lose weight permanently