Fantana has raised her voice again on social media about her relationship and beef with Wendy Shay.
According to Fantana in an Instagram Video, Wendy shay never introduced me to Ruff town. She said, " I have known Bullet for 4 years since 2017, I didn't know wendy shay from anywhere. My problem is with wendy shay and not Ruff town records. I the beginning of my career, they came up with a plan that When I go my first interview on Zylofon FM I will lie to the world that wendy shay introduced me to Rufftown records to make her look like a better person which was a lie"
READ ALSO: Kofi Mole and Cocotreyy break the ice on their relationship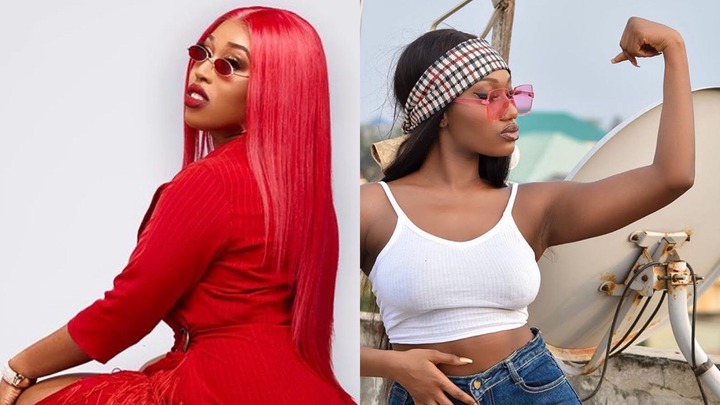 Fantana further added that, " I agreed and I said i will go on to tell the lie, after i told the lie she started changing towards me. She started fighting and throwing shots at me, she became jealous and wanted to beef me because she saw me as a threat to her".
Her posts were captioned; "Never be afraid to raise your voice for honesty and truth and compassion against injustice and lying and greed. If people all over the world…would do this, it would change the earth. #FantanaArmy #AhMiDhat #BlownGH"
Watch the video below
Don't miss any of our stories! Press the red and white BELL ICON below to be notified anytime we post a story. Thank you
Kindly SUBSCRIBE to our YOUTUBE channel HERE