Peter Obi, a candidate for the Labour Party's presidential nomination, has urged party members and supporters in Cross River State to endorse Sandy Onor, a PDP candidate for governor, on Saturday.
Obi, a member of the Labour Party, left the PDP so that he could run for president.
Obi announced that the Labour Party would support some governorship candidates in some states during a live interview on a TV channel.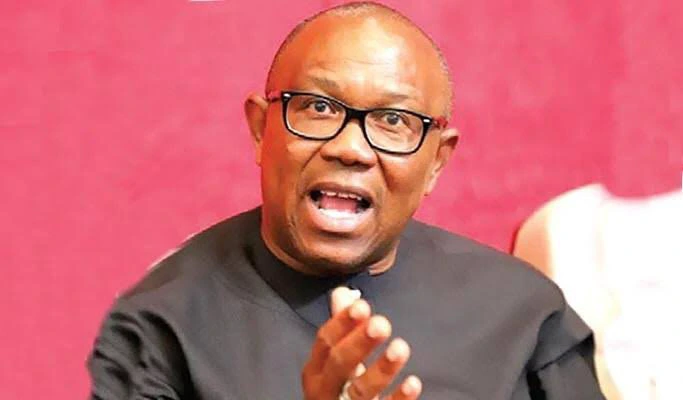 "My party, the LP, does not have candidates in some states, but we are teaming with some strong candidates in those states to assure their win. In Lagos, Delta, Plateau, Nasarawa, Enugu, Abia, and a few more places, we have qualified candidates. However, in Cross River, we have decided to support the PDP and Prof. Sandy Onor, who is the party's candidate.
"He is a really good candidate with strong backing from the people," he continued. I implore all Cross River "Obidients" to vote for and support Prof. Onor, a sitting senator.
The state's PDP claimed that Peter Obi's endorsement of its nominee for governor attests to the candidate's heritage as a man of the people.
Venatius Ikem, the state PDP chairman, said this to reporters about Obi's support for Mr. Onor in the March 18 governorship election on Monday in Calabar.
The PDP chairman argued that Mr. Obi's support for Mr. Onor was a glaring indication of the candidate's widespread support among Cross River residents.
"I wasn't surprised to hear that Obi supported me. In fact, it is evidence of how well-liked and respected our candidate is both within and outside of the state. It is a crucial addition to our toolkit and should not be undervalued, according to Ikem.
We may now go to sleep with our two eyes closed confident that the governorship issue has been resolved thanks to this endorsement of the outstanding leader of the "Obedient" Movement.