Medikal always feels uncomfortable anytime a question is directed to his relationship with his ex, Sister derby
Medikal was interviewed on Twistgh live on Instagram, where he spoke about his married life coupled with his career.
READ ALSO: Fella Makafui has used black magic on me – Medikal admits
Medikal detailed that, he will be releasing his next album soon. He also disclosed that the title of the album is Truth. "I will be releasing my next album "Truth Album" soon. I will be dropping the singles in batches"
Medikal used the opportunity to talk about his plans for the rest of the year. " I might be doing a remix with up and coming artistes so Ghana should watch out."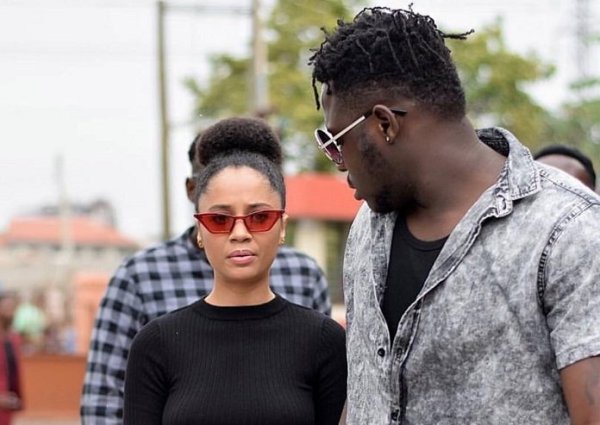 READ ALSO: Nurse Ellen Asare mistakenly shares 'raw' video of herself meant for her boyfriend in school group (Video)
Speaking about his wife Fella Makafui, he said, " She is busily working on a new set of her clothing line so Ghanaians should start getting ready for something big"
When asked to big up Sister Derby for praising him up when she was interviewed, Medikal quickly hanged up.
Don't miss any of our stories! Press the red and white BELL ICON below to be notified anytime we post a story. Thank you
Kindly SUBSCRIBE to our YOUTUBE channel HERE