AMG Business signee, Samuel Adu Frimpong, known in showbiz as Medikal has revealed why he loves Fella Makafui so much.
Ever since he broke up with Sister Derby and married Fella Makafui, A section of the media and his followers have been wondering why someone like Medikal would leave "a fine wine" like Sister Derby for a lady like Fella Makafui.
READ ALSO: Nurse Ellen Asare mistakenly shares 'raw' video of herself meant for her boyfriend in school group (Video)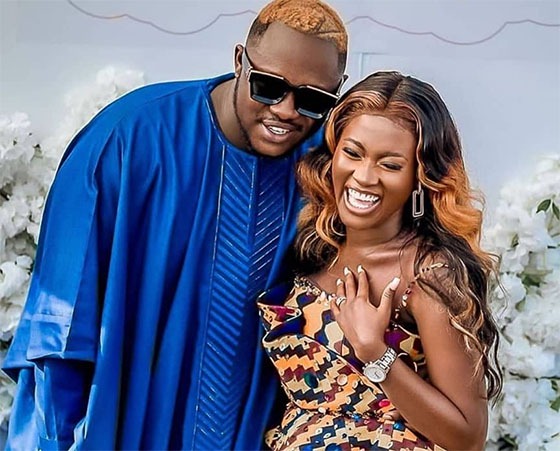 In a Q& A session on twitter with the hashtags #ASKMDK. A fan asked Medikal why he loves Fella Makafui so much.
He replied by saying, "She do me juju"
See screenshot below: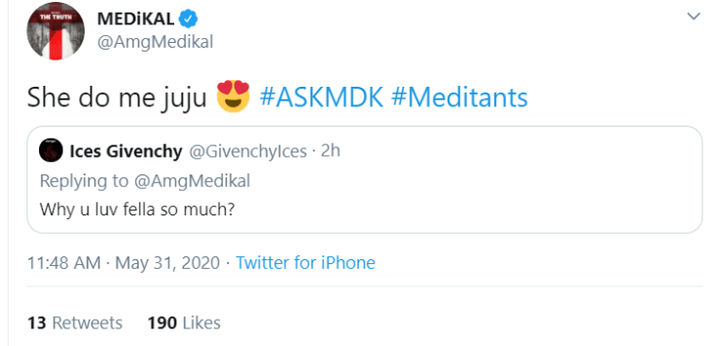 READ ALSO: Sarkodie drops a rap freestyle of his daughter Titi as he initiates her into music (Video)
Medikal got married to Fella makafui on March 7, 2020. An event which was surrounded by a lot of controversies. Notable amongst them was Fella Makafui fainting while dancing with her husband, Medikal.
However, the couple was not able to have their white wedding due to the outbreak of the coronavirus pandemic, forcing them to reschedule it.
Don't miss any of our stories! Press the red and white BELL ICON below to be notified anytime we post a story. Thank you
Kindly SUBSCRIBE to our YOUTUBE channel HERE