A little girl identified as Bridget bema has wowed social media users with her reactions towards the punishment she would be receiving after she disobeyed school rules.
In a video that is currently going viral on social media, she was spotted kneeling down and waiting for her teacher to punish her.
What really got the attention of social media users is the fact that her name was written in all forms of the offense committed in school.
READ ALSO: Man Sleeps Off While Watching P*rn At Work (18+ VIDEO)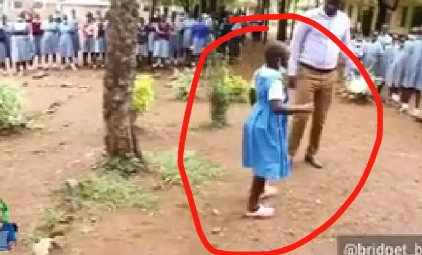 Watch the video by clicking on the link below: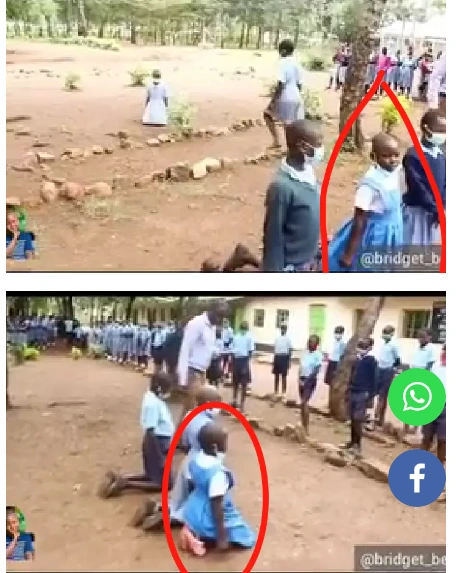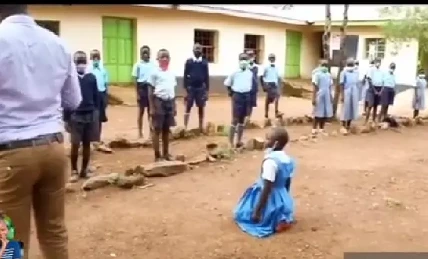 When the teacher was calling out students based on their offenses, Bridget's name was found in noise makers list, late comers list and all offenses list in schools.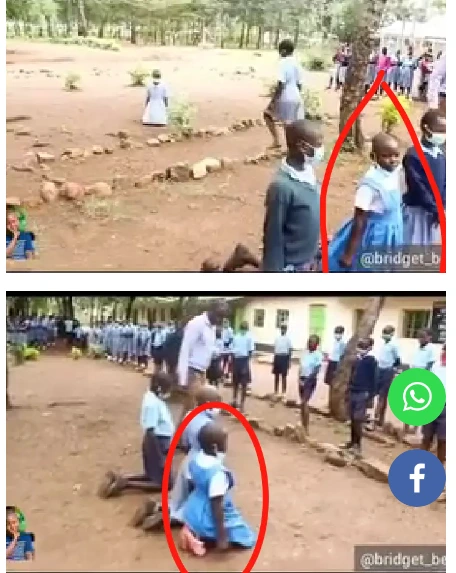 See reactions from social media users: