Every relationship is bound to experience some ups and downs, what matters most is how the two people involved resolve their relationship issues so they can continue being happy with each other.
A lady on Twitter shared a post of what her man did after they had a fight. Her post read "so me and this man had a fight yesterday and I got a message that I have an order from someone and I got this, I am not even that proud".
READ ALSO: See a Woman Who Was Born With Four Legs (Photos)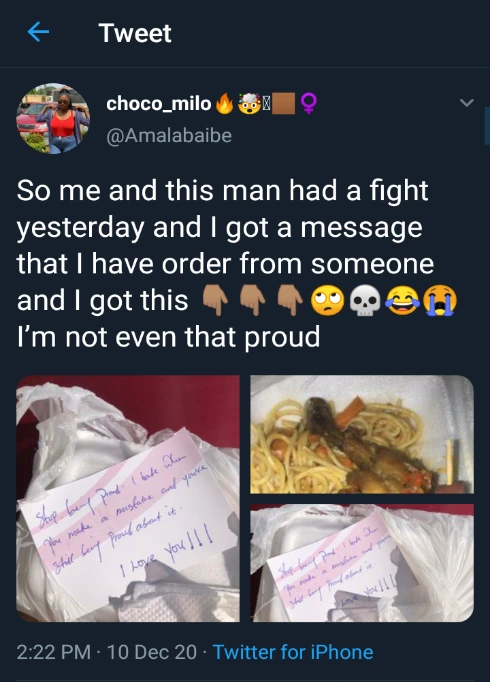 The man who seems to be her lover sent her a nice plate of spaghetti and fried chicken with a note attached to it. The note read "stop being proud, I hate when you make a mistake and you are still being proud about it, I love you"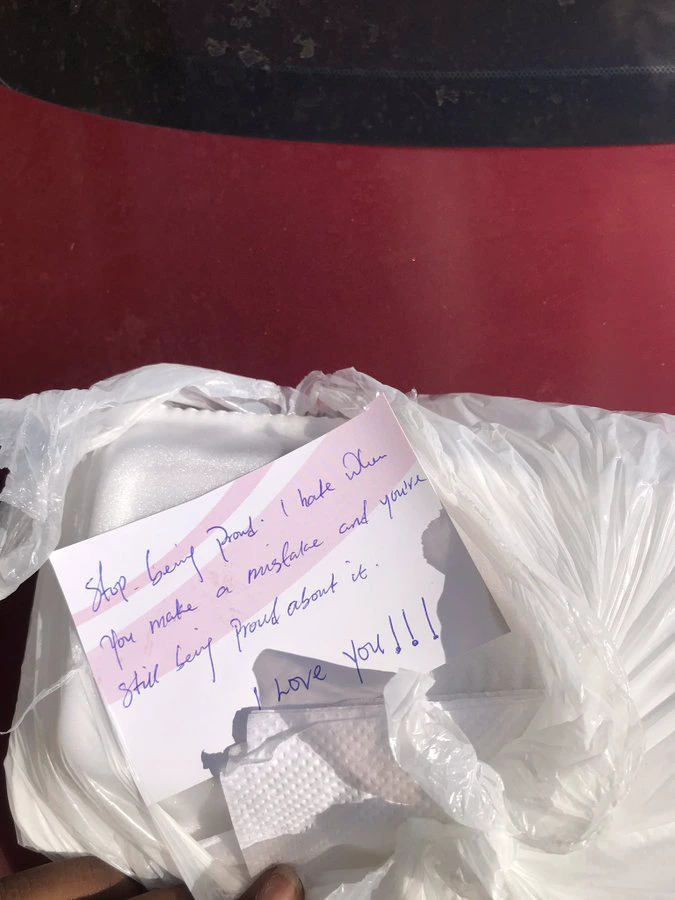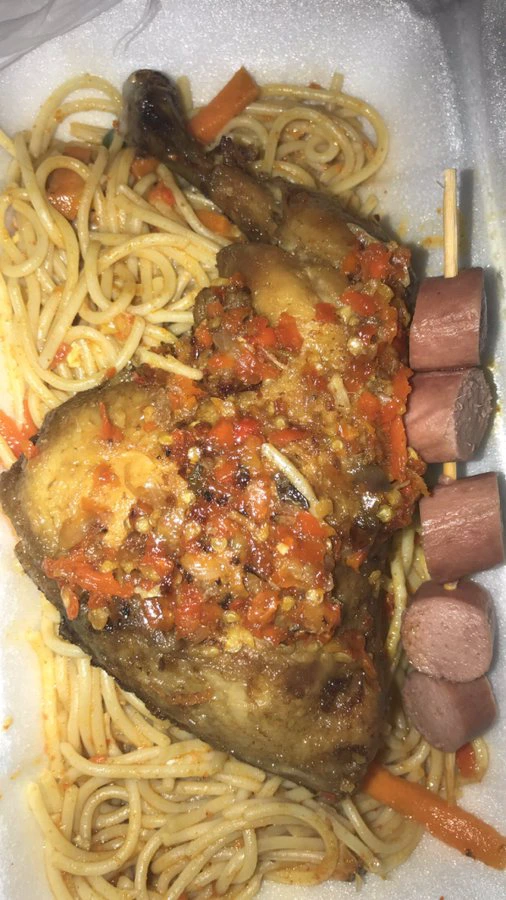 .This post shared by this lady got a lot of people talking. While some felt the act by the man was lovely, others felt that the apology gift was too cheap and that the man should have gifted her something fancy instead of mere spaghetti and chicken.