The braid hairstyle has been in existence for quite a long time. And it is being worn by women across the world for many years. Braids are one of the most versatile and protective hairstyles you can think of.
Many women, especially in Africa love, braids no matter the style and that is because it's versatile, convenient and comfortable. It is a win, win hairstyle all the way. And most of all, braids are perfect for any occasion.
READ ALSO: New Look of Lil Win Sends Social Media Buzzing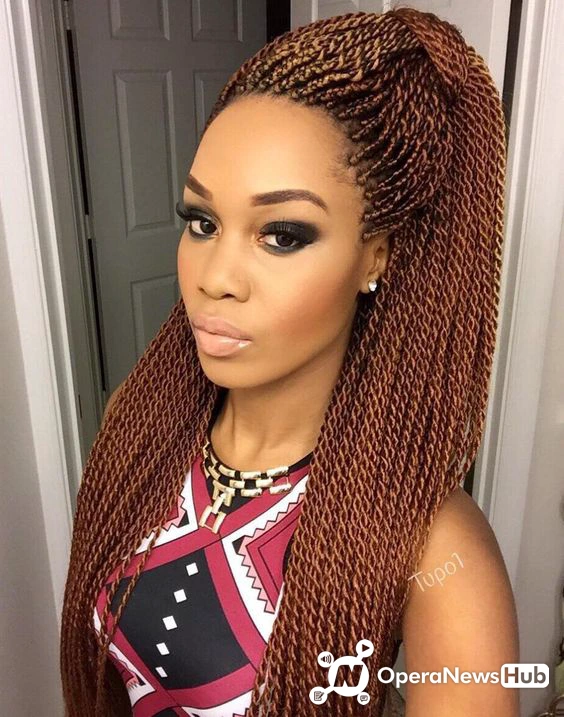 Braids style range from simple to intricate patterns. However, be rest assured that there's always a braided hairstyle that is ideal for you. However, your style choice depends on the fashion statement you want to make.
Even better, depending on your hair type, braids can protect hair strands from damage and help grow your hair longer. Whether you opt for box, cornrows, crochet, kinky, twist, Ghana braids or any other kind of braids, braids are a winner any day and they are easy to style and maintain as well.
READ ALSO: It's Not Bad To Do Covers Of Already Released Songs – Stonebwoy To Ghanaians
The beauty of braids is in the styling. So, you need to be creative when styling your beautiful braids to be the cynosure of all eyes.
Braids may last for weeks or about three months depending on the kind of braids and how well you maintain it. To prevent your scalp from itching while wearing braids, endeavour to clean with cotton wool and methylated spirit at home or visit the beauty salon.
So, below are 10 braids styles you can rock that will make you look like a true African woman.
Micro box braids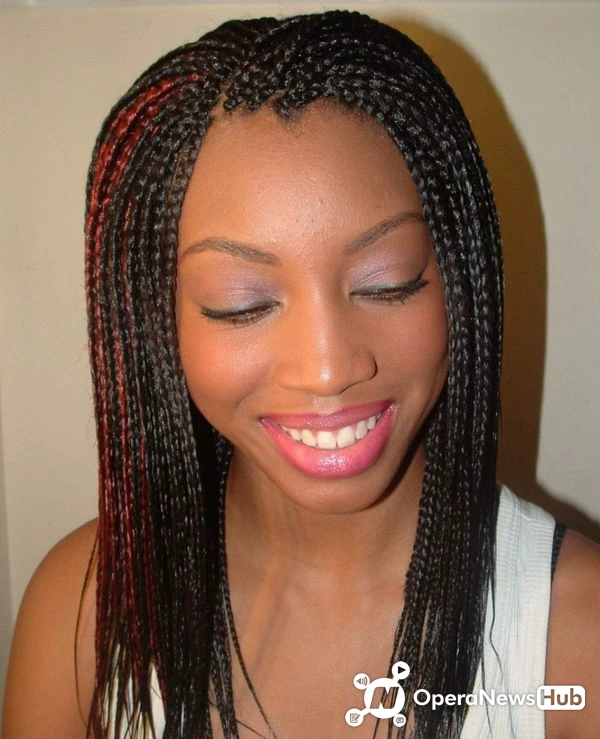 As the name suggests, micro braids are small and delicate. They are much smaller than the big box braids. Although this braid style does not weigh down the scalp, however, they can easily cause hair breakage and that's because this braids style had to be braided very tightly.
Micro box braids will look amazing and appealing on any woman if properly maintained. However, if you have naturally thin or fine hair, it is advisable to opt for micro box braids, so there's less tension on your scalp. 
READ ALSO: Kuami Eugene Does Afrobeatz Not Highlife – Dada Hafco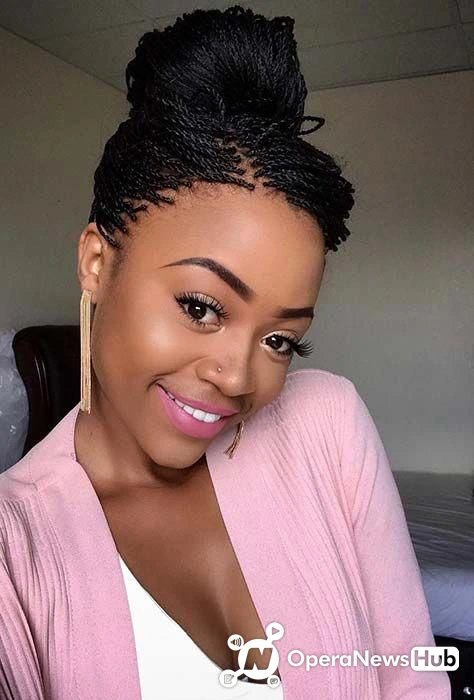 Big box braids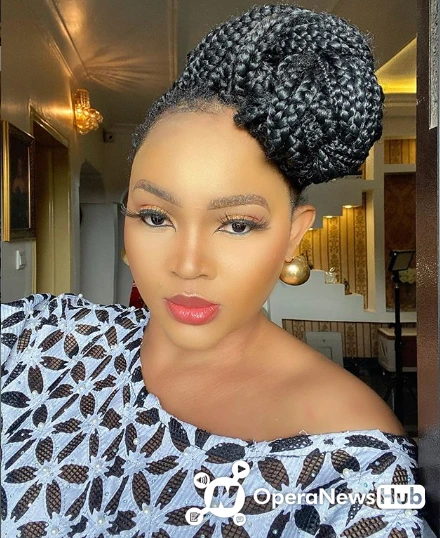 The classic big box braids are one of the most iconic braid styles for African women. They are considered a protective style and can be of any length or thickness as desired by the individual. Big box braids are long, sleek and thick and suit every woman. This hairstyle can last for weeks and it's easy to maintain. So, if you want a simple but super stylish hairstyle, then opt for these braidsstyle .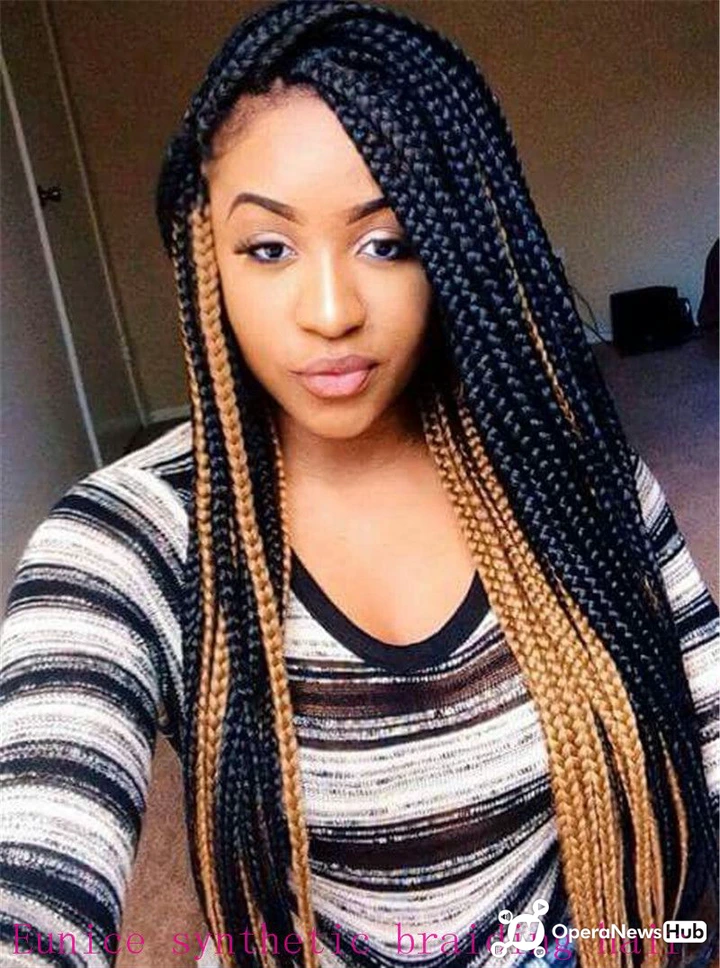 Cornrow braids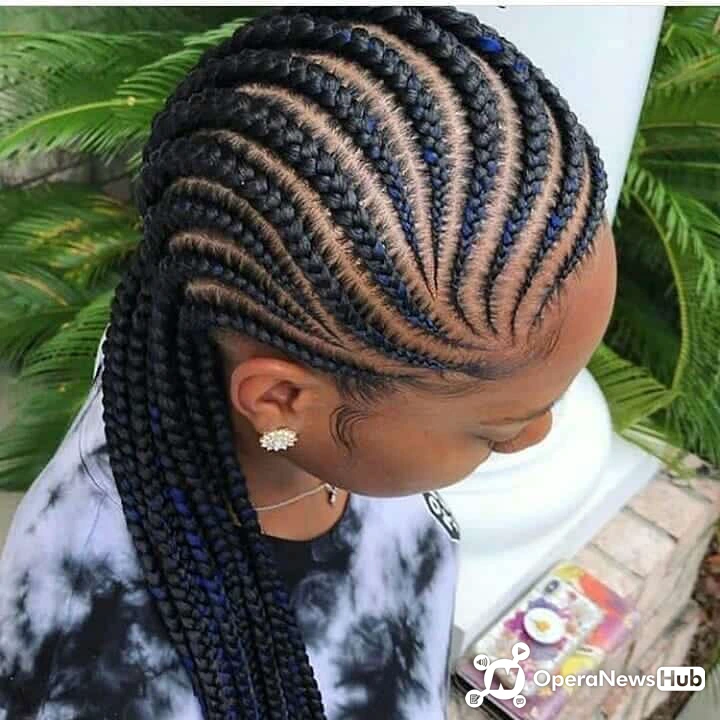 From the intricately weaved designs to straight all back styles, cornrow braids are a classic braided style for African women. The hair is braided close to the scalp using the underhand technique to create raised plaits. Each one is formed in neat rows which is where the style got its name. The hairstyle is flexible as it can be combined with other braids styles to form more stunning style. Cornrows are a protective style and will last several weeks and need no much maintenance.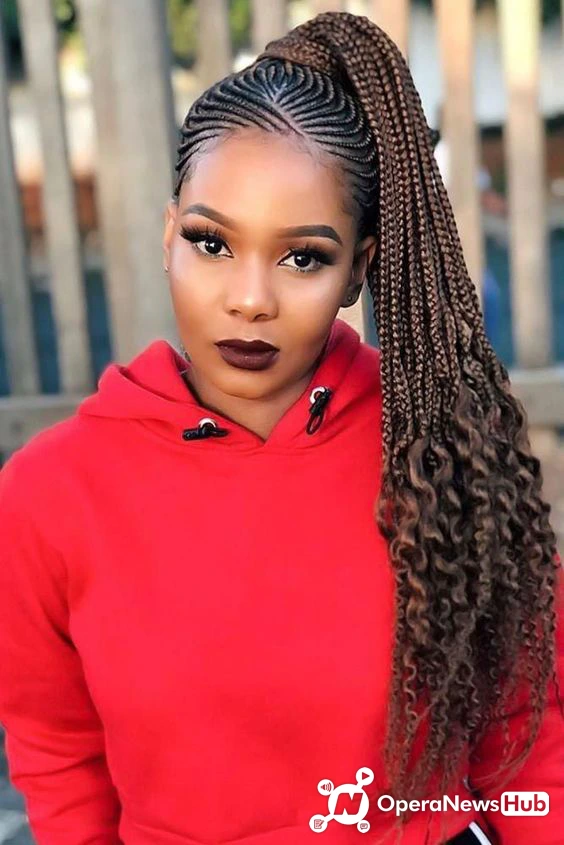 Fulani braids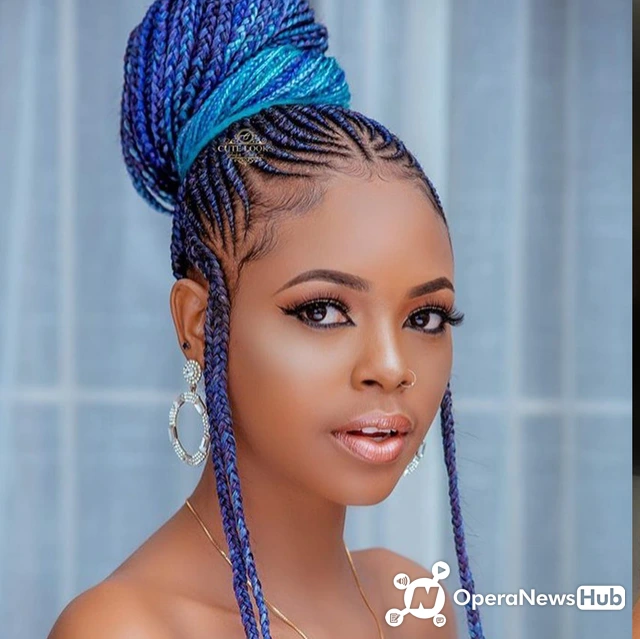 Fulani braids are the signature braids of the Fula people in West Africa. It is also known as 'Alicia Keys' or 'braids with beads.' They are uniquely designed patterns of braids that are often decorated with accessories like with beads, rings or cowrie shells for a chic look. But many ladies prefer to add beads in various shapes, sizes and colours as a way to express their individual style. Fulani braids are a trendy hairstyle for African women. Fulani braids can also be combined with other styles to make a statement. The beauty of this braid style is when the braids and accessories are strategically placed to enhance your facial features. There are several ways to rock this protective braid style which can be kept for weeks with the right care.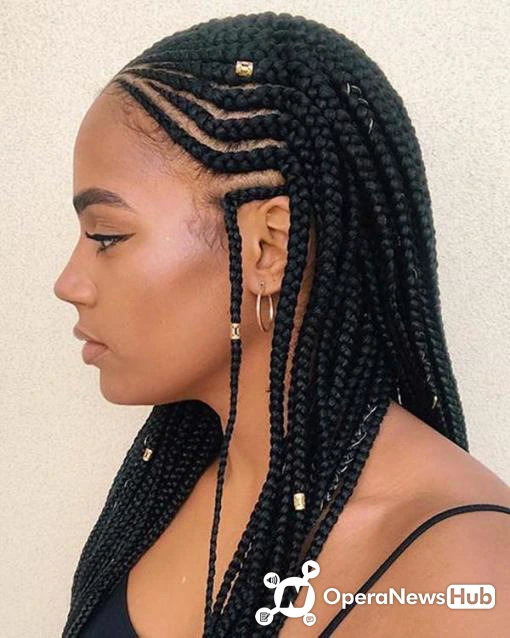 Crochet braids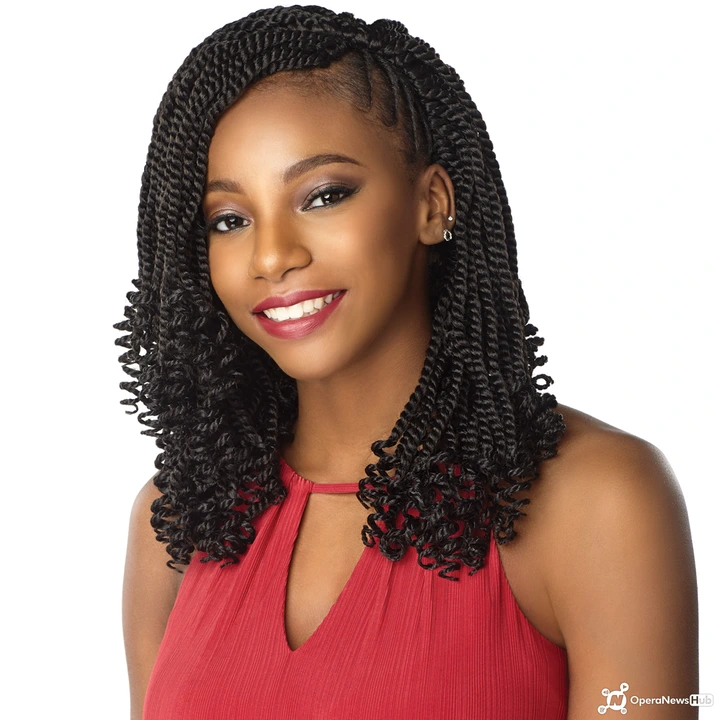 One of the simplest and easiest ways to get your braids is with the crochet technique. It is a technique used to attach extensions to the hair to help create a host of braided styles. However, this braid style involves first weaving the hair into loose cornrows which form the foundation for the crochet braids before the ready-made braid styles are fixed according to individual choice. Crochet braids come in a lot of assorted styles, colours and lengths. It's one of the best braid options as it is fast, easy and time friendly. Crochet braids are also comfy and convenient to wear.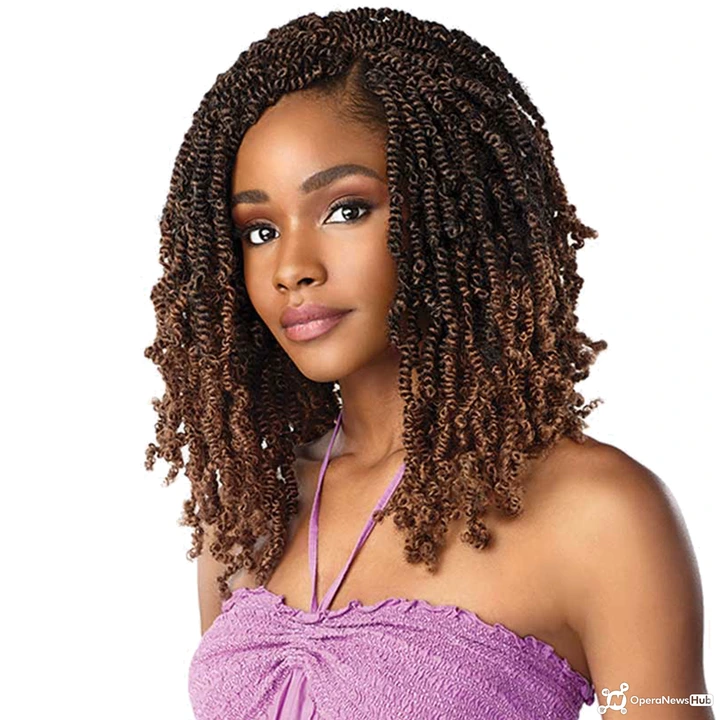 Lemonade braids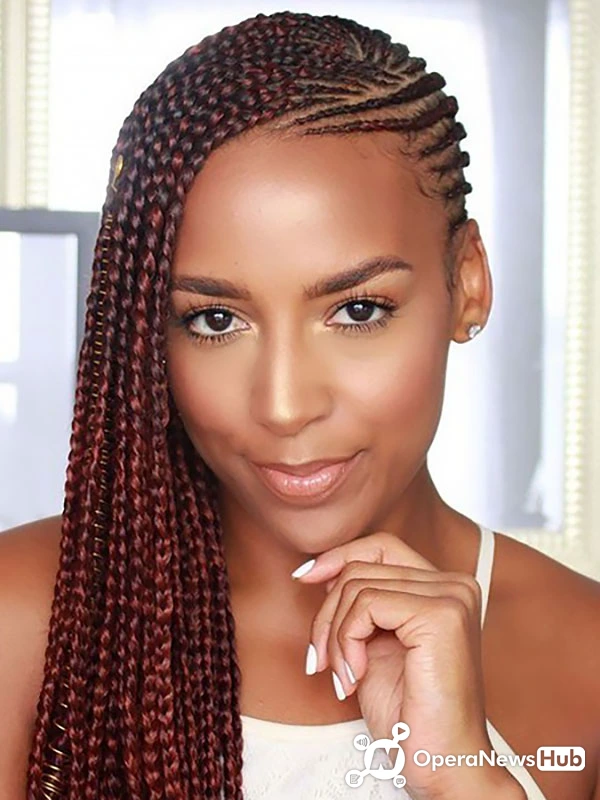 This braid style was made popular by singer, Beyonce when she wore them on the cover of her smash hit album, 'Lemonade.' This Beyonce-inspired hairstyle involves creating neat, even and close cornrows that go from left to right, rather than straight all back. Lemonade braid lengths could sometimes reach the waist or bum which adds a striking appearance. Long lemonade braids look glamorous and fun to wear as well. The beauty of the lemonade braids is that they can be of any size or thickness, and you can also combine them with other cornrow styles for an eye-catching appeal. For added beauty, you can add accessories like beads. You could also recreate a similar hairdo with a different braided design and maybe add some different colour at the middle or close to the tips. The choice is yours.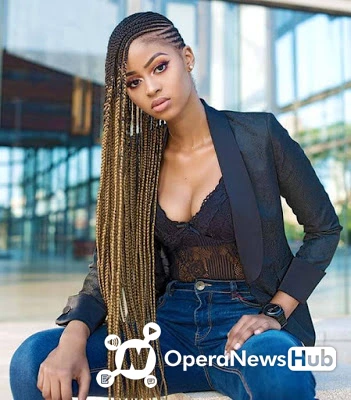 Jumbo box braids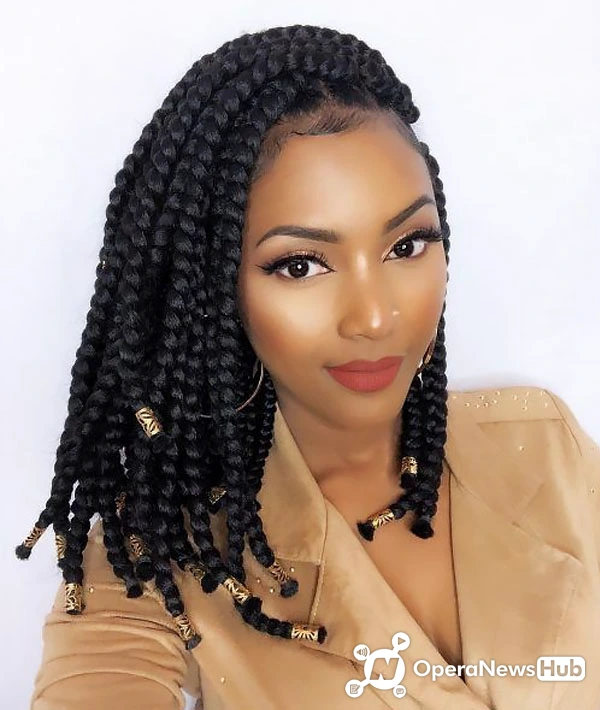 Jumbo box braids as the name suggest is bigger than the big box braid. Jumbo box braids will be a great braids choice if you don't like to spend hours making normal braids. They are thicker braids that will make all eyes focus on you. The hairstyle takes less time to make as well as take out because of its jumbo size. You can also make a statement wearing jumbo box braids as it will absolutely make you look like a true African woman.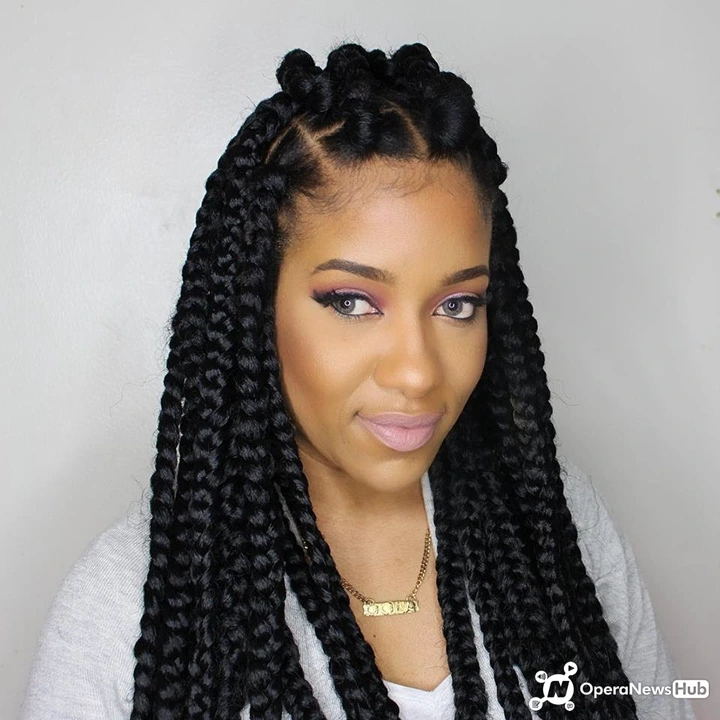 Ghana braids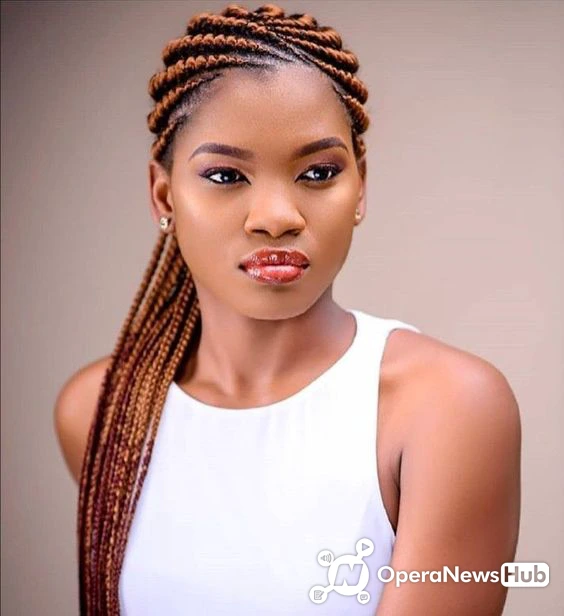 Ghana braids are a versatile and intricate hairstyle. This hairdo has proven that it's still one of the best protective hairstyles there is, as women keep rocking various dazzling styles. The hairstyle looks good on women of all ages. Ghana braids utilise a very unique technique of braiding, unlike normal braiding of hair. This braid style comes in different alluring styles, sizes, patterns, and combinations. The lengths also vary from short to waist lengths depending on individual choice. However, there are countless ideas to experiment with. There are different Ghana braids styles to opt for ranging from the simple cornrow to more complicated styles. However, you too can create your own unique style to stand out.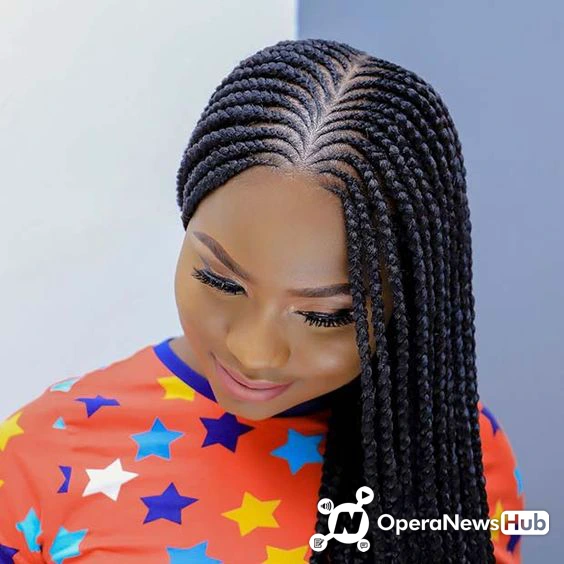 Twist braids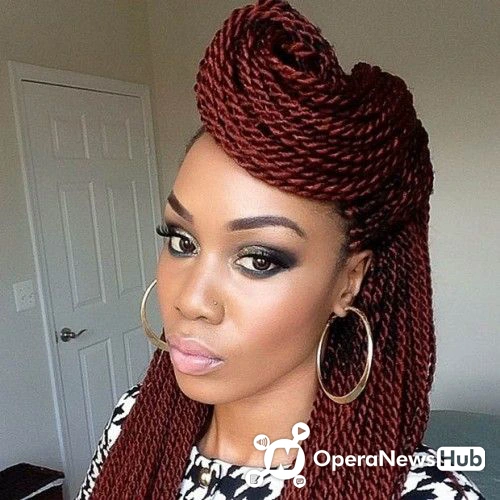 Twist braids are a gorgeous alternative to regular braids. Twist braids are sleek and beautiful. The soft and feminine look of the twist keeps its shape. They are also braided protective styles that will make you look like the beautiful African woman that you truly are. These easy to do braids give every woman that added touch of elegance and oomph. They come in different lengths, sizes and they can be worn in various styles like the wrap, down, side or as an up-do.
Kinky twist braids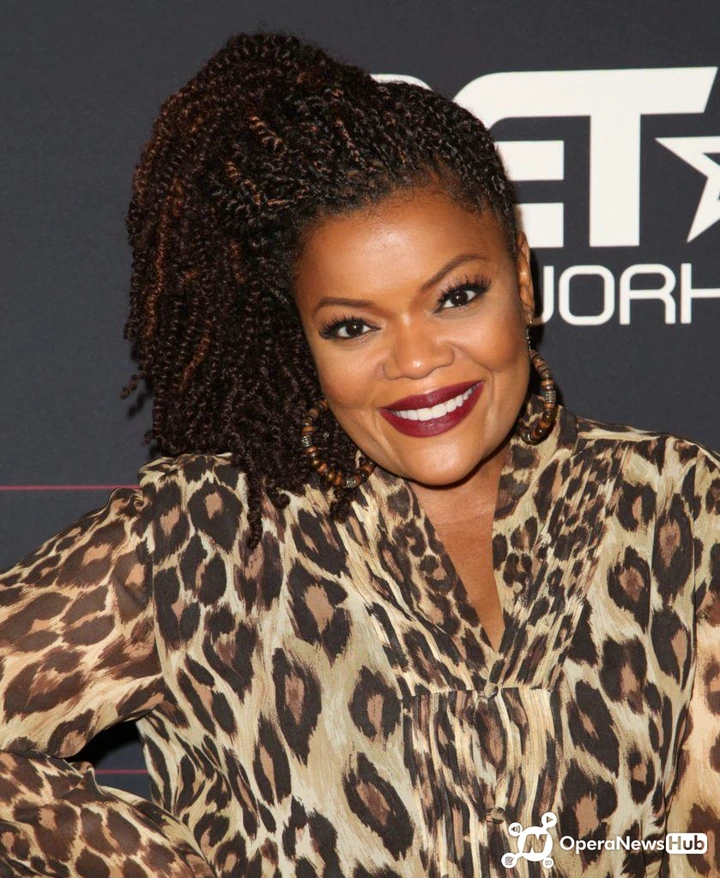 The kinky twist hairstyle has been and will always be a perfect and comfortable choice for any African woman. Kinky twists hairstyles are stylish and are a versatile protective style. There are numerous fabulous variations of the kinky twist or braid style that is easy to love and wear which is suitable for the African hair. You can opt for the short or long kinky twist braid style in different colours of your choice. These braid styles give a chic, fresh and neat look. You can also style your kinky twist the way you want. The truth is that whether you opt for the short or long kinky twist, you will look stunning no matter what outfit you decide to wear with this hairstyle.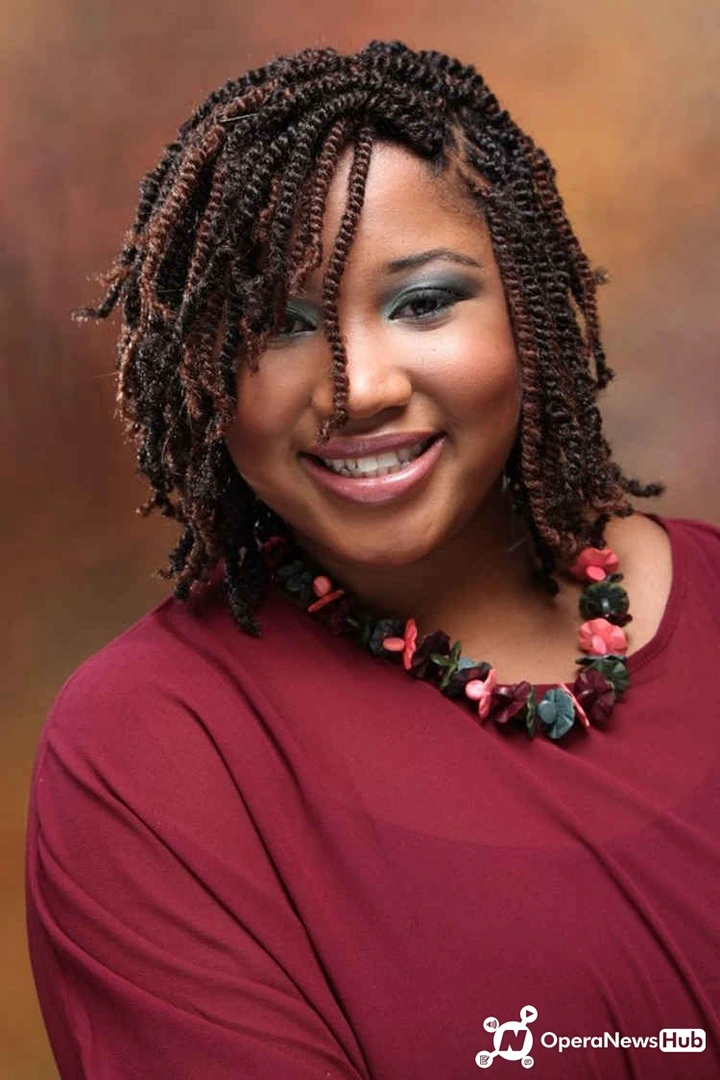 So which of the braid styles will you like to rock or is your favorite? Let us know in the comment section.
Source: Operanews.com