Famous Miss Abena Korkor in her recent video has revealed to Ghanaians why she allows her man to cheat or even sets him up to sleep with her friends whenever she is in a relationship.
According to her, she always wants other females to get a piece of her cake (her man) so that they will have a taste of how well she is enjoying her relationship. She confessed that sometimes she intentionally plan this with her female friends so that they would help her set her man up to cheat.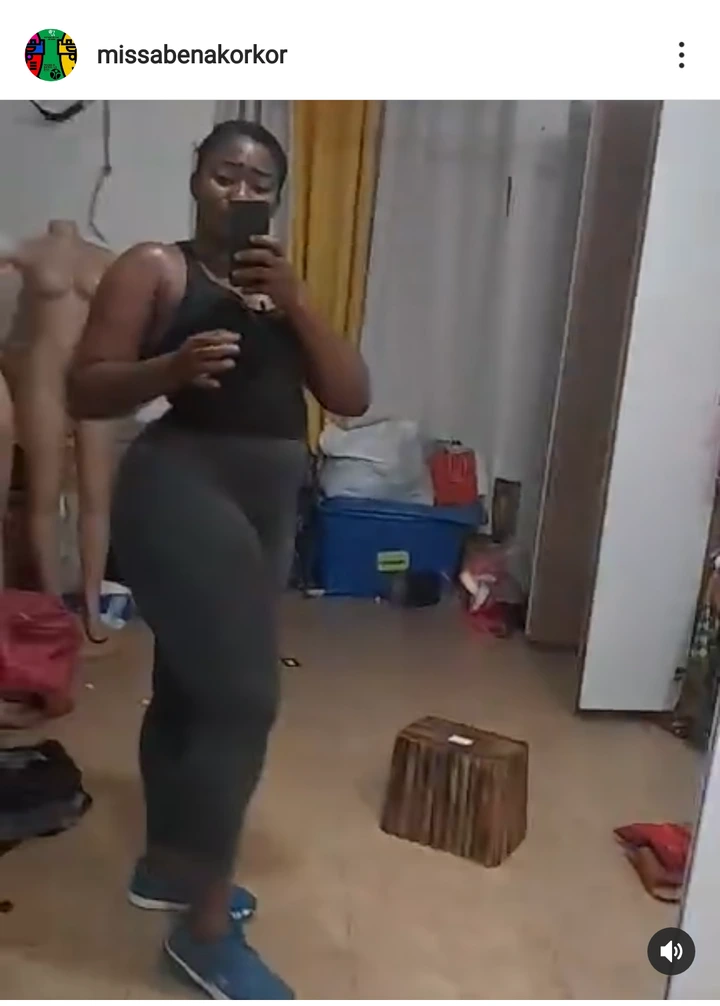 She added that, if after that her friends go behind her back to sleep with his man again, she will just break up with the man and leave him for her friends because then she would know he isn't loyal and he also wasn't made for her.
Abena Korkor has been known for her controversial claims and this one would not be a surprise to many Ghanaians.
Click on the link below to watch full video