Gunmen kill mobile policeman, disappear with rifle
The Delta state Police command has confirmed the death of a mobile Policeman allegedly shot dead by suspected armed robbers on Jakpa road , Uvwie local government area yesterday.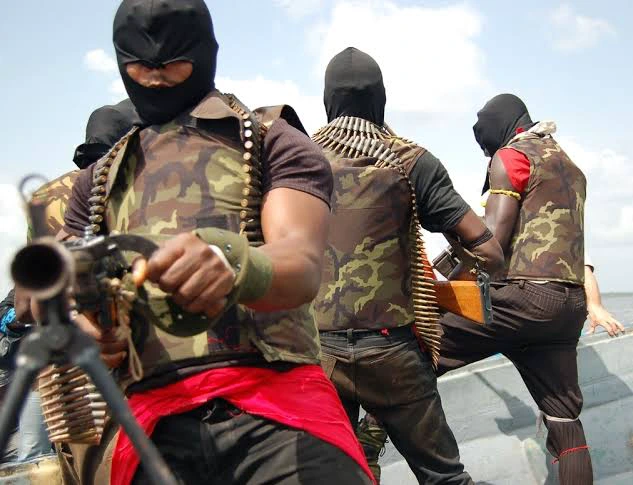 The command's spokesperson, Deputy Superintendent of Police, DSP, Onome Onovwakpoyeya told Vanguard on phone that she received information on the death, adding that details were still hazy.
" I am aware that a Mobile Police man was shot dead on Jakpa road. But I don't have further details on the sad incident ", she said.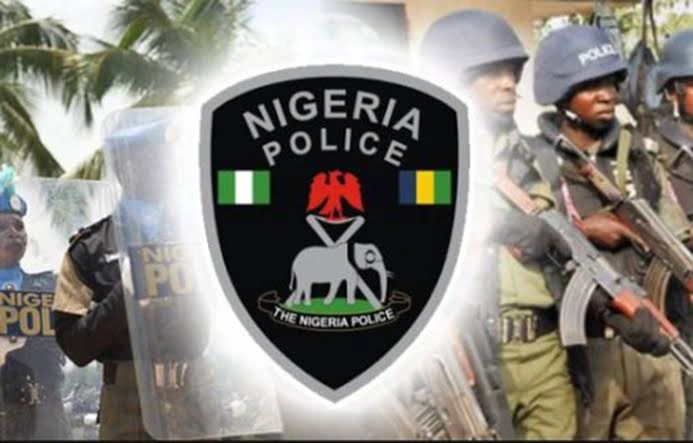 Vanguard gathered that the killers disappeared with the AK 47 riffle of the Mobile Policeman after they confirmed he was dead.
It was not clear what the Mobile Policeman was doing in the area. But residents suspected he accompanied somebody who came for shopping at a store near where he was shot dead.
LAGOS: Three people have died following illegal demolition of 300 houses, residents cry out
They had all retired to their respective beds, looking forward with great expectation to resume the next day's activities.
Then, an incident that changed the course of their anticipation occurred, with the disturbing noise from what was later discovered to be an excavator. Time was 2 am. Sleep eluded them.
Some of them peeped through their windows to ascertain the mission of the excavator, only to behold the unimaginable!
The excavator's arm/wrecking ball was seen demolishing buildings, built after the pattern of those in the western world. Schools, worship centres and companies were not spared.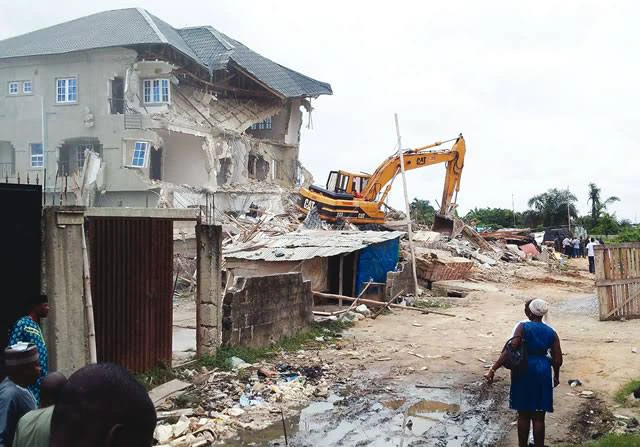 This was the scenario that played out in Oreki, Alahun village, in Eleko, Ibeju Lekki area of Lagos, on August 20, 2020. Today, what used to accommodate more than 300 gigantic buildings is now a desert.
The affected residents are scattered round relatives and friends homes in Ajah, Epe and other parts of Lagos, with some of them living in makeshift buildings around Eleko, unsure of where help would come from.
The forceful ejection and demolition of houses according to the affected residents were carried out by the Lagos State Government.
Findings by Saturday Vanguard revealed that the residents were earlier issued notice to quit the 3,600square metre of land for the construction of a university.
But residents alleged that officials of the Lagos State Task Force on Environmental Sanitation accompanied some government officials, who carried out the demolition exercise, three days into the seven days ultimatum.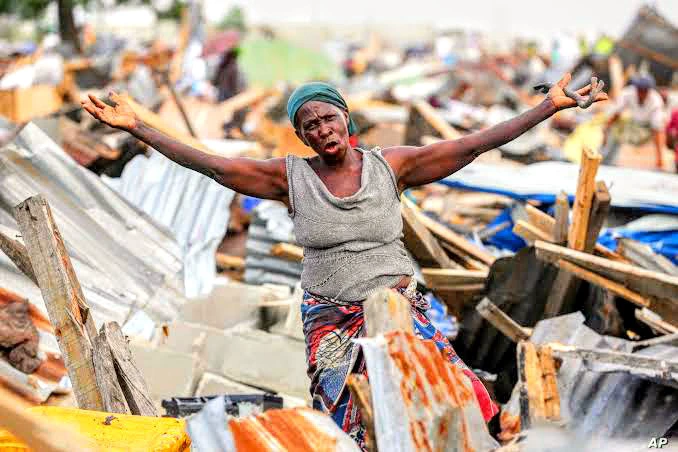 Publisher of Leadership newspaper, Nda-Isaiah is dead, President Buhari reacts
A former presidential aspirant and publisher of Leadership newspaper, Sam Nda-Isaiah, is dead.
The newspaper organisation confirmed that the pharmacist and journalist died on Friday "after a very brief illness."
Reacting to the sad news, a statement from the presidency said that President Muhammadu Buhari expressed shock and sadness.
The President further described NDA-Isaiah as "a friend and ally."
In a press statement signed by Femi Adesina, his Special Assistant on Media and Publicity, Buhari condoled with the media fraternity, family, friends and associates of the deceased.
Buhari noted that Nigeria, "has lost a man of conviction, a resolute and dogged believer in a better," country.
Nda-Isaiah was a pharmacist, columnist, and also aspired to be President of Nigeria on the platform of the All Progressives Congress (APC).
ICC prosecutor wants full probe into Nigeria's insurgents, security forces' violence
The International Criminal Court's prosecutor said Friday she had enough evidence to open a full probe into ongoing violence in Nigeria by both Islamist insurgents and security forces.
Amnesty International lauded the move in a statement Friday, describing it as "an important milestone".
Fatou Bensouda's announcement comes as violence continues to wreak havoc in the Borno, where at least 76 people were slaughtered by Boko Haram jihadists two weeks ago.
"Following a thorough process, I can announce today that the statutory criteria for opening an investigation into the situation in Nigeria have been met," Bensouda said in a statement, issued at the ICC's headquarters in The Hague.
ICC prosecutors opened a preliminary investigation into the situation in Nigeria in 2010 but Bensouda now wants permission from judges to proceed to a full-blown formal probe.
Gambian-born Bensouda specifically referred to acts committed by Boko Haram, whose 11-year insurgency in the country has claimed the lives of at least 36,000 people.
Around two million others have been displaced, according to UN figures.
Boko Haram and its splinter groups have committed "acts that constitute crimes against humanity and war crimes" including murder, rape, sexual slavery, enslavement, torture and cruel treatment, Bensouda said.
But while the "vast majority" of crimes were committed by non-state perpetrators "we also found a reasonable basis to believe that members of the Nigerian Security Forces committed acts constituting crimes against humanity and war crimes", Bensouda said.
This included murder, rape, torture, and cruel treatment as well as enforced disappearance and forcible transfer of the population and attacks directed at civilians.
– 'Ample time' –
A full investigation by the ICC, set up in 2002 to try the world's worst crimes, could eventually lead to charges over the violence in Nigeria, which has been fuelled by the Boko Haram insurgency.
Bensouda said Nigeria has made some effort to prosecute "mainly low-level captured" Boko Haram fighters, while military authorities told her they have "examined, and dismissed, allegations against their own troops".
"I have given ample time for these proceedings to progress," keeping in mind the ICC's complementarity principle, which means it would only get involved in investigations and prosecutions if a member state was unable or unwilling to do so, she added.
"Our assessment is that none of these proceedings relate, even indirectly, to the forms of conduct or categories of persons that would likely form the focus of my investigations," Bensouda said.
Global rights monitor Amnesty praised the inquiry.
"After years of calling on the ICC Prosecutor to open a full investigation, this is the first meaningful step towards justice that we have seen for victims of atrocious crimes committed by all parties to the conflict in northeast Nigeria," said Netsanet Belay, Amnesty International's Director of Research and Advocacy.
"This is an important milestone, but it must be followed with immediate action to open a full investigation. For the victims of war crimes and potential crimes against humanity to see justice, it's crucial that the Prosecutor swiftly begin an effective and well-resourced investigation."
– Farm workers massacred –
Boko Haram's main group claimed responsibility earlier this month for the massacre of some 76 farm workers in an area outside Borno state's capital Maiduguri, in which dozens of labourers were mowed down by gunmen on motorbikes.
Farm workers were also tied up and had their throats slit in the attack believed to be seeking revenge on villagers for seizing the group's fighters and handing them over to the authorities.
The massacre provoked widespread international condemnation including by the pope.
"I want to assure my prayers for Nigeria, where blood has unfortunately been spilled once more in a terrorist attack," Pope Francis said at the Vatican during a weekly general audience earlier this month.
Meanwhile, state security sources said 10 Nigerian troops were killed on Monday in clashes with IS-linked jihadists in Borno state.
Fighting erupted when a team of soldiers stormed a camp of Islamic State West Africa Province (ISWAP) in Alagarno village in Damboa district.
Alagarno, which lies 150 kilometres (90 miles) from Maiduguri, is a stronghold of ISWAP, which split from the Boko Haram jihadist group in 2016 and rose to become a dominant force.
ISWAP has increasingly been attacking civilians, killing and abducting people on highways as well as raiding villages for food supplies.
Violence in Nigeria has spread to neighbouring Chad, Niger and Cameroon, prompting a regional military coalition to fight the militant groups.
[AFP]
Sanwo-Olu empowers indigent Lagosians
One Thousand and Fifty Lagosians were Thursday presented with various items by the Lagos State Government under the auspices of the Empowerment Programme of the Women Affairs and Poverty Alleviation Ministry.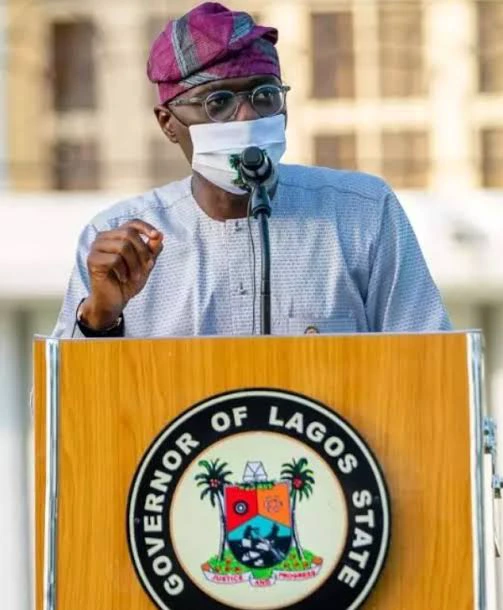 The items include Hair Dryers, Pepper Grinding Machines, Generating Sets, Sewing Machines, Popcorn production machines, Clippers, Sterilising Sets and Generators.
In his remarks, the Governor of Lagos State, Mr. Babajide Olusola Sanwo-Olu represented by his Deputy, Dr. Kadri Obafemi Hamzat urged beneficiaries to utilise the various items provided adding that the world is going through significant challenges at this time. Thus making assistance to the vulnerable citizens critical.
He restated the commitment of the Administration to provide succour to citizens especially in the face of daunting challenges resulting from the COVID- 19 pandemic.
He acknowledged the contribution of women to the society stating also that the Administration will continue to focus on women by providing methodologies for their advancement.
According to him, ''This mega empowerment programme for women and indigent citizens in our State is a step in line to fulfilling one of the many promises made to Lagosians at the inception of this Administration. One of which is to alleviate poverty in our State through empowerment programmes targeted at people in low income bracket''.
The Governor further stated that the empowerment programme is ''effective and pragmatic approach '' to empower women for economic independence and self-reliance.
He added ''women are powerful agent of change in view of the massive role they play as home builders and change makers, hence, our relentless commitment to ensuring that the rights of our women are protected and given equal opportunity to thrive''.
Speaking earlier, the Commissioner for Women Affairs and Poverty Alleviation, Hon. Cecilia Bolaji Dada, noted that the need to confront poverty and ensure economic growth informed the empowerment programme which focused on women majorly.
She described the empowerment as available to all citizens who needs it without consideration for tribe, gender, religion or political affiliation. She added that trainees of the various vocational centres who were unable to raise capital for take-off were targeted.
Dada further stated the commitment of her Ministry to sustainably Reduce Poverty through the R8 Vocational Centres in the State offering training in 20 Vocations.
In a message to the occasion, the First Lady represented by the wife of the Attorney General – Mrs. Olabisi Onigbanjo urged beneficiaries to utilise the equipment so as to become self reliant.
Fear in Kano as 85 test positive for Coronavirus
Kano state has recorded 85 new cases of COVID-19 in the past 10 days, the Commissioner for Health, Aminu Ibrahim Tsanyawa, announced on Friday.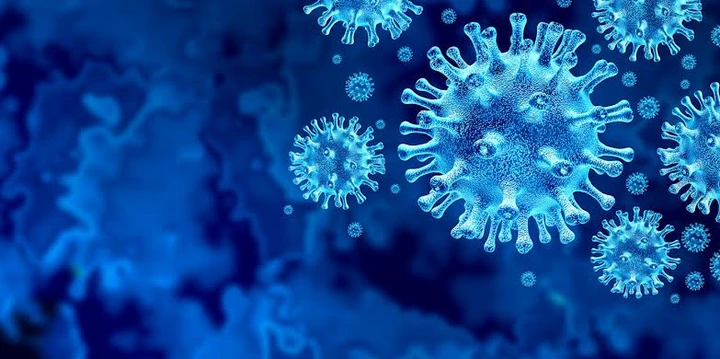 Tsanyawa expressed worries that 25 per cent of the new cases were severe.
Residents panicked as news of the dramatic rise in the number of cases from tested samples reached them.
The Chairman on COVID-19 Technical Taskforce, Dr. Tijjani Hussaini, disclosed that 56 persons had died of Coronavirus since the outbreak of the pandemic in the state.
Hussaini said: "We are seeing increasing number of COVID-19 cases. There is a dramatic 85 new positive cases recorded in 10 days.
"In previous three months, we recorded only 71 cases; in the last 10 days, we have 85 cases. For us, this is alarming!
"Only yesterday (Thursday), we had 21 cases (14 per cent) in one day. Looking at the number of positive samples within a space of one week, it means the positive cases have risen drastically.
"It means COVID-19 is becoming more within our community. The positivity graph rose sharply in the months of November and December.
"Technical experts observed there is poor compliance with protocols; walking without face mask; no social distancing; people not using hand sanitizers, etc," Hussaini sad.
He recommended that the ministries of health and information as well as the media should sensitise members of the public to the return of the 'invisible enemy.'
He said: "All event centres, mosques and public transports must comply with the COVID-19 protocols.
"There must be collaboration with healthcare outlets and health workers to ensure synergy between them and the Task Force team.
"This pandemic is still with us. Though vaccine has been approved, it will take time for the vaccine to come to Nigeria and be used en mass."
During the press conference which was held in Government House, Kano, Governor Abdullahi Umar Ganduje said Kano would return to the drawing board since the virus has resurfaced in the state.
He said: "Indeed, we are back to the drawing board because the virus is back. All along, we had thought the virus was dying and dying daily and would finally die and be buried. But alas, it has recovered and returned.
"The pandemic is much around in the entire country and is increasing. The case in Kano is worrisome. But I have trust we shall be able to win the battle in the state."
The governor assured that the state's health facilities would be improved for optimum utilisation.
Ganduje said: "The laboratories are still alive. We shall ensure the workers are there with drugs to administer to patients.
"Because the virus was down, we had to reduce volunteer workers. But now that the curve of the pandemic has risen, we are returning to the drawing board to invite nurses, NGOs, development partners and all stakeholders so that we are on the same page to take this fight to the community level.
"No doubt, the issue in Kano is that of negligence to protocols. We have to reinforce compliance, especially wearing of face mask.
"Drivers, market people, health workers and religious and traditional leaders must show example to encourage others."