Wonders Shall never end A lots of things are happening in this world These days. Recently, A pastor in Rivers state was Nakedly disgraced publicly because he got his three Daughters pregnant.
The Pastor in Charge of Upper Chamber Church at Chokota Igbo Etche In Rivers State was disgraced because he allegedly impregnated his three daughters.
READ ALSO: 18 Years After "Aki And Pawpaw" Acted Their First Movie Together, See What They Have Achieved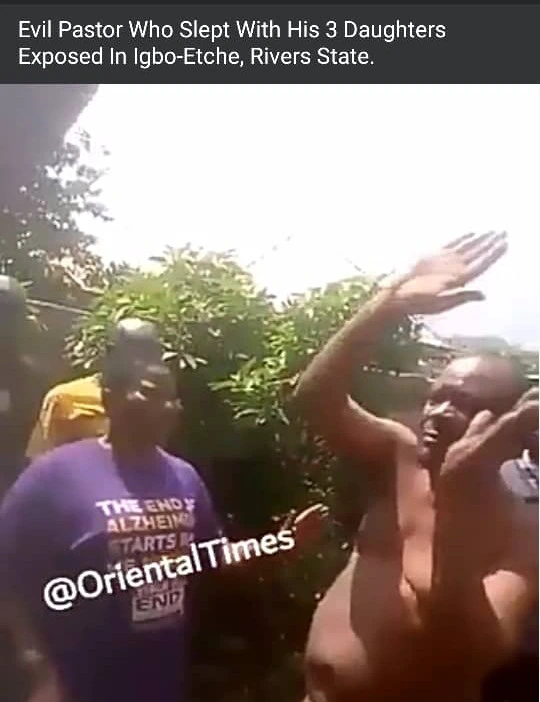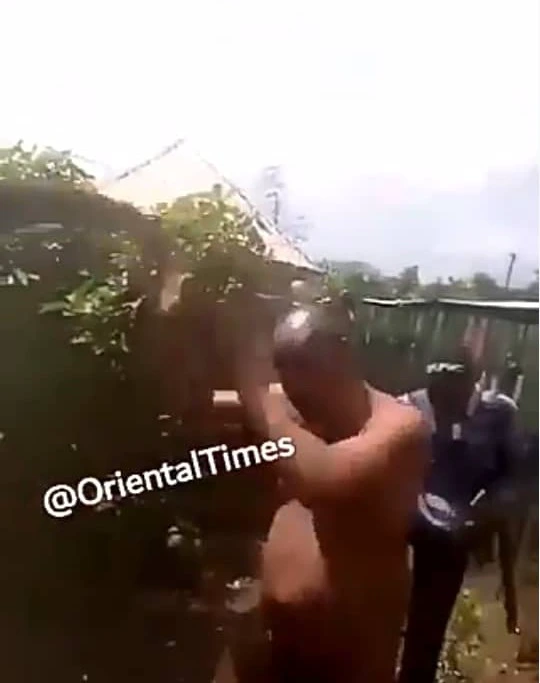 According to the pastor whose name was not identified, he reveal that his late mother encouraged him to carry out the evil actions.
The youths of Chokota Igwe Echee Disgraced the man saying that they will burn down the Church saying there is nothing good about the Church.
They Youth proclaimed the man evil saying that his Church is evil and his actions are evil.
When the youths asked his wife about his husbands actions, The wife revealed that she has been covering her husband because the love she has for the man who happens to be her husband. The youth blasted the woman also saying that she is evil woman.
What you think about woman and her husband's action.
Please share with loved ones, don't forget to follow for more updates.