The Nigerian actress and fashion model, Belindah Effah, had dished out advice to people on how to handle situations in public.
On her verified Instagram page, she made the post by stating that people will always have something bad to say about an individual and then smile when they see the person. However, it is not all things that need to be responded to.
She included that the only reason why someone would say something bad about another person is because they are important, therefore the victim should not be bothered about it. Instead of a public outburst, it is rather mature to just look these people in the eyes and smile.
She further stated some prominent celebrities like Beyonce, Rihanna, Rita Dominic and Genevieve who have been criticised and bad mouthed several times but choose not to react to them.
She then concluded by symbolically attributing royalty to successful women and how their crowns would tilt due to some negative people who would want to bring them down.
See screenshot below: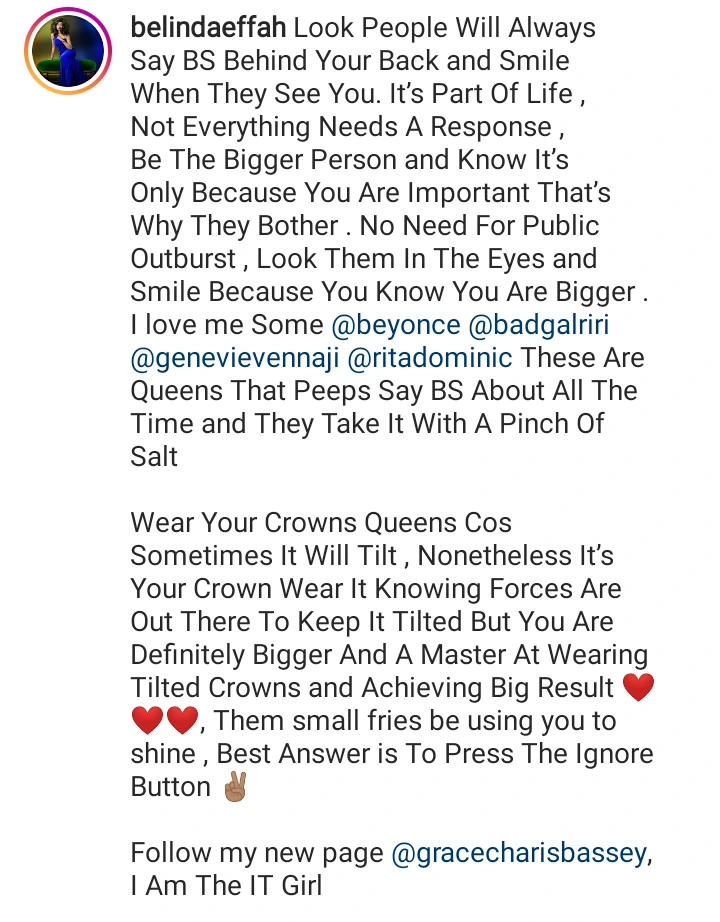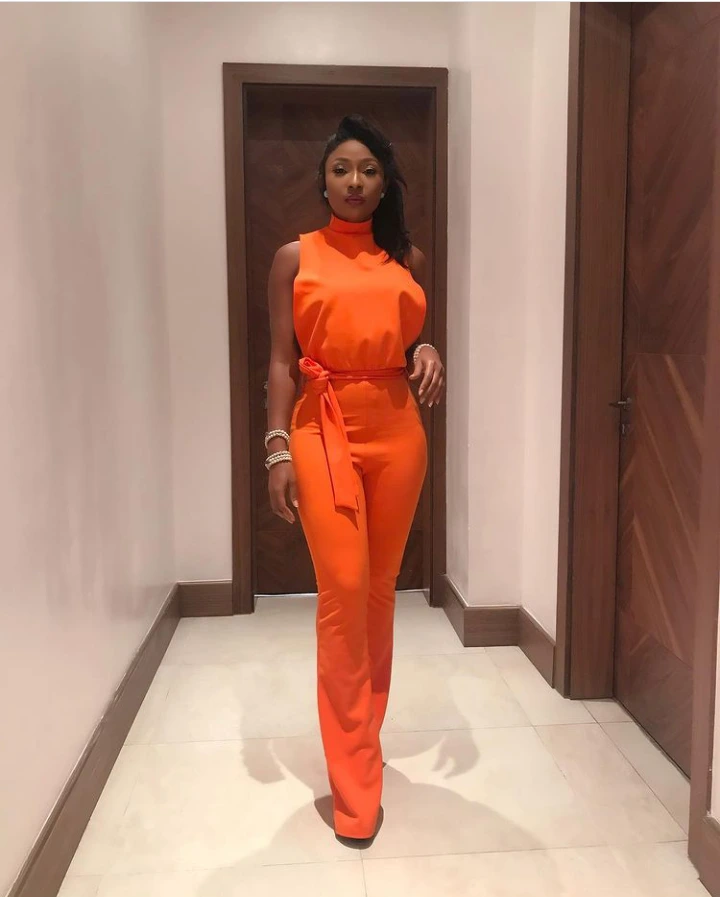 Many reactions followed suit as people agreed to the young actress words of wisdom.
See screehsots below: