Nana Ama Dee's good sense of fashion, revealing cleavages, and her body figure are the elements that give her a lot of attention on Instagram.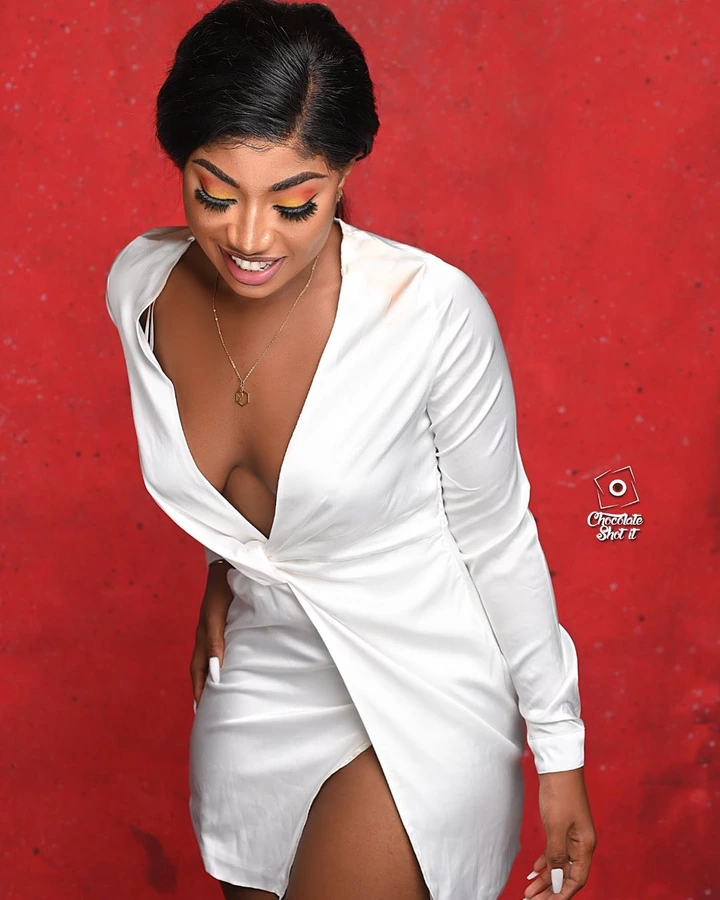 Nana Ama Doreen is one of the most loved slay queen on Instagram because of her good body looks.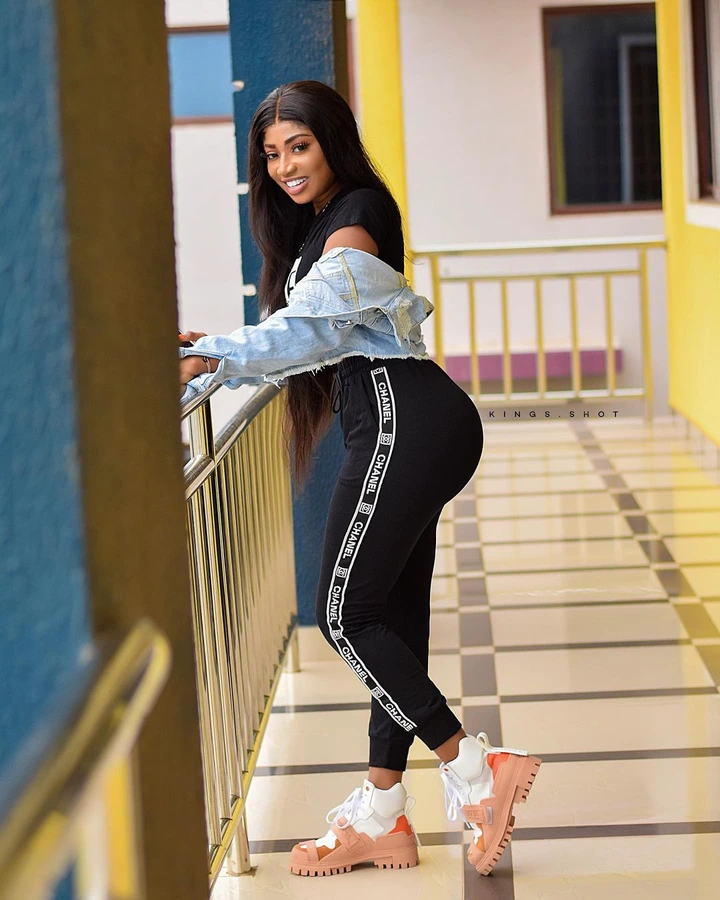 Almost all the time, Nana Ama is seen posting very beautiful photos on Instagram for which she receives a lot of likes and comments.
READ ALSO: Aisha Modi Pulls Daddy Lumba's Name In Her Beef With Obrafuor — Claims She Spent $800 On Lumba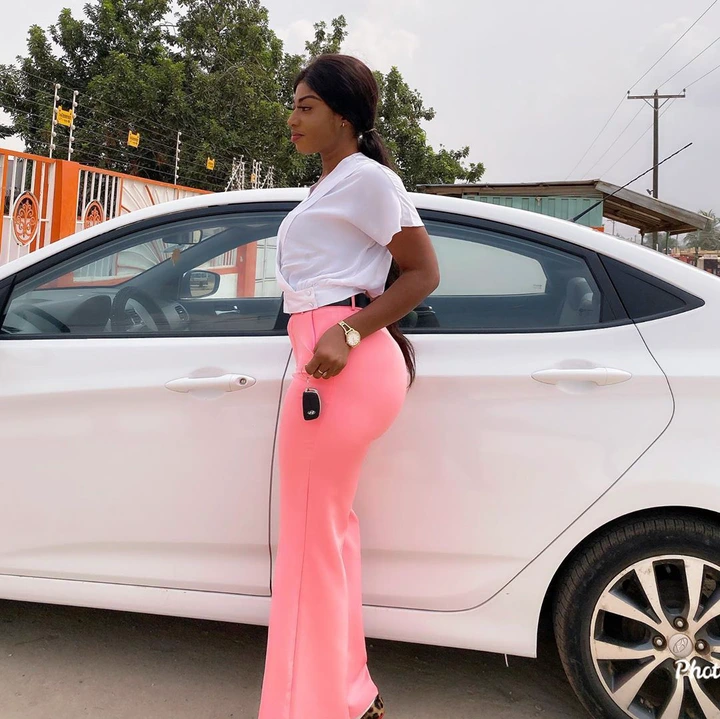 On her Instagram, Nana Ama Dee describes herself as a photo model.
With over 15,000 followers on Instagram, Nana Ama Dee seems to grab a lot of attention with her "tundra."
Her photos receive a lot of attention because Nana Ama is fond of wearing fashionable dresses in quest to advertise them.
READ ALSO: Meet Ama Serwaa Dufie, Ghana's 'Hottest And Curviest' Policewoman Who Has Taken Netizens On A Different Level (Photos)
Nana Ama Dee who often posts beautiful pictures on her Instagram page receives a lot of likes and comments since she reveals some cleavages.
Nana Ama's bubbly body is always the center of attraction on Instagram, making her one of the top slay queens in Ghana.
See some outstanding photos of Nana Ama Dee.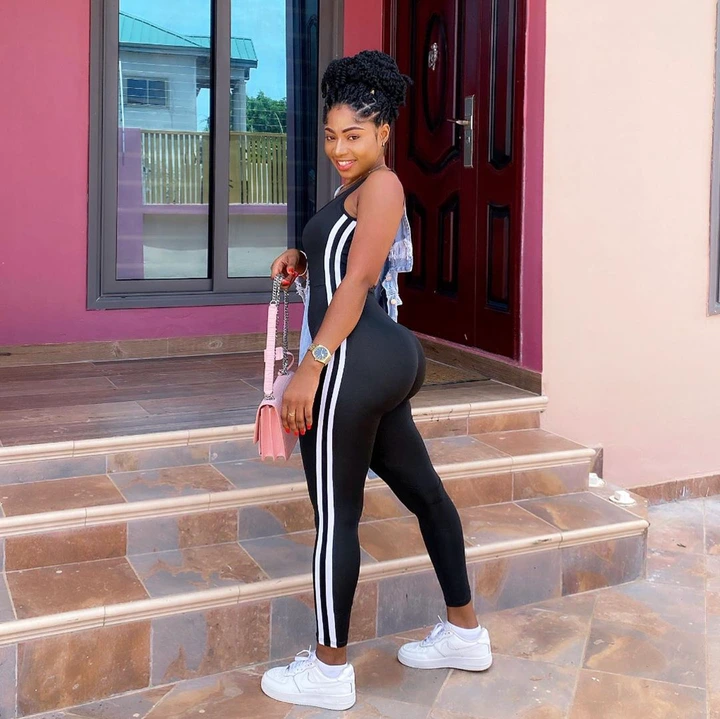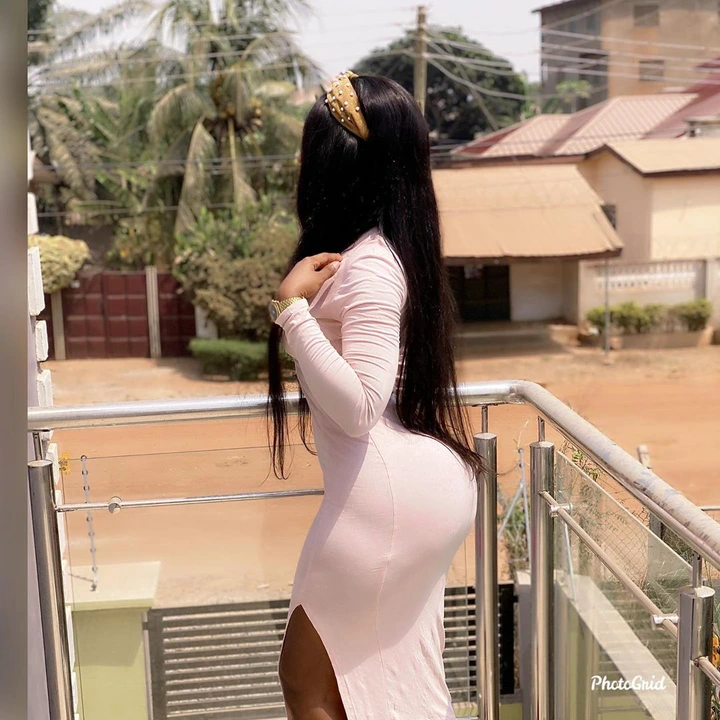 V