Freedom Jacob Caesar popularly called Nana KwameBediako or 'Cheddar' is a Ghanaian developer, philanthropist and visionary who has changed the skyline of Ghana with his stunning developments(Wonda World), ushering in a grand template for Africa.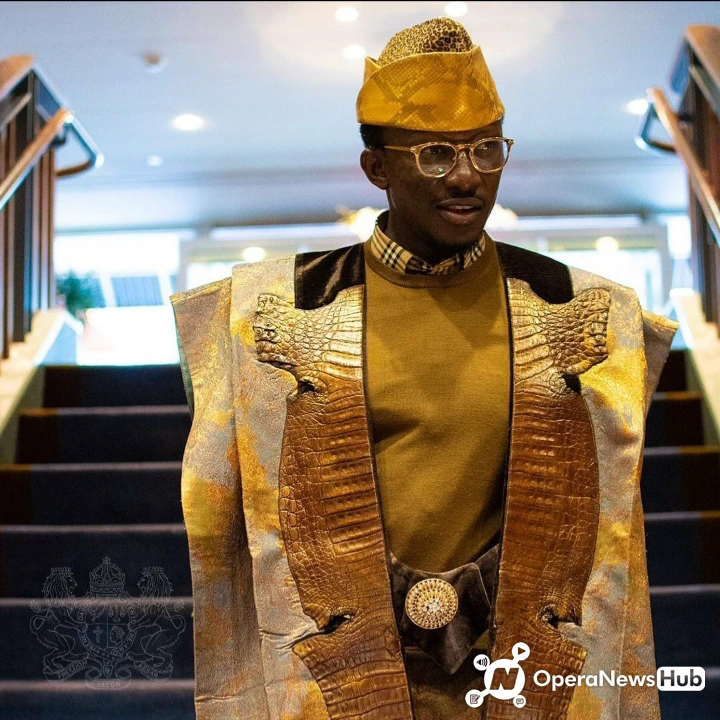 Nana is the founder and chief executive officer of the Kwarleyz Group, encapsulating brands such as Wonda World Estates, Petronia City development and many more to be looked into below.
READ ALSO: Sister Derby Steps Out For A Star-Studded Event Braless & Shows Her Butts (Video)
He is married to the beautiful Christal Jeane, CEO of INEN Limited, and a former TV host.
He has been a successful developer in the Ghanaian real estate space for nearly 20 years and has designed and constructed over 500 residential and retail units across the nation, in pursuit of a vision to change the face of industrialization in Ghana. 
All credits to the Wonda World pioneered by Nana Kwame Bediako for colouring the outlook of Ghana from Kwarleyz Residences to No. 1 Oxford Street, the vyn yard, his real estate portfolio continues to impress.
Let us have a look at some of his real estate developments.
Kwarleyz Residences
Kwarleyz Residence is an unusual apartment block on the Kofi Annan Avenue at Airport Residential Area. This exquisite edifice sports a distinct photo of a woman on the facade of the building. This woman is Nana Bediako's mother in whose honour the turnkey development was built.
Kwarleyz Residence is, reportedly, Accra's first 5-star luxury residence. The upscale development is made up of 40 units and contains studios, as well as one, two and three-bedroom apartments, all fully furnished.
READ ALSO: Nana Romeo Speaks On His New Morals after His Incident with Kidi
Kwarleyz Residence is located in the Airport Residential Area, just a few metres away from Ghana Home Loans on the road leading to Nyaho Clinic. This plush and prestigious area, Airport Residential Area adds to the upscale aura and appeal of the development. This luxury residence is perfect for real estate investors, top-level executives visiting Accra and the creme de la creme of society.
No. 1 Oxford Street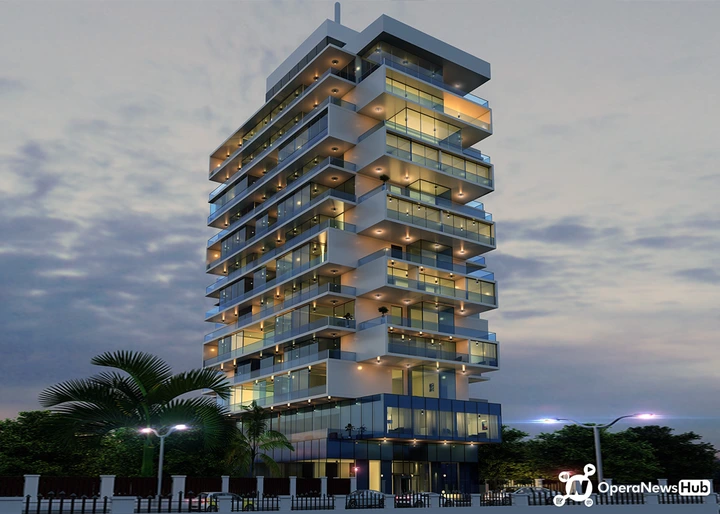 No. 1 Oxford Street is the latest addition to Osu and is essentially a giant glow in the dark at 230 feet above the ground with lights all around it. No. 1 Oxford Street is the first building in Ghana offering retail residential and also having 2 – 3 floors of underground parking.
The building features twelve floors of 108 residential apartments and includes studio apartments, one and two-bedroom apartments, and penthouses.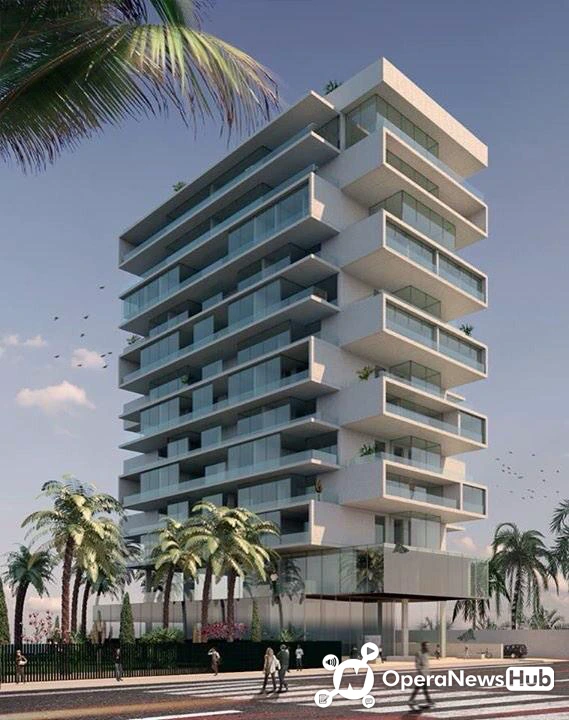 No.1 Oxford Street property provides a mix of retail and recreational development. It also features several coffee shops on-site, as well as a Sky Bar.
No.1 Oxford Street Hotel and Suites was designed by Branco Cavaleiro. It boasts a showroom housing Nana Kwame Bediako's Lamborghini Aventador which he bought from international soccer star Christiano Ronaldo.People to have that quality of life within that area of life.
The Vyn Yard (Bel Air Crest Accra)
The VynYard is an ideal home for the affluent person who appreciates the finer things in life. Located in Cantonments, one of the most sought-after corporate residential areas in Accra, this exclusive apartment development consists of just 24 units, including one and two-bedroom apartments as well as three-bedroom penthouses. The unprecedented architectural outline of the building makes it a luxurious accomplishment in Ghana's property development industry. While only a select few can call the VynYard home, everyone can appreciate the mark it's made on Accra as it has brighten the outlook.
READ ALSO: Man Dey Fear: Hilarious Video of Rev. Obofour Excited and Greeting Kennedy Agyapong Causes Stirs
Coming home to the privacy of the VynYard gives residents a sense of overwhelming calm. Not to talk about the security features, the museum-like quality is a breakthrough in Ghanaian architecture, with a subdued wine-color exterior encasing a world-class, contemporary interior. Glass-paneled walls provide privacy from the outside while letting in a flood of unfiltered natural light. The apartments overlook lush gardens with swaying palm trees and a breathtaking pool, making residents feel like they're on vacation every day when they walk through the door.
The Vyn Yard is furnished with amenities including a communal swimming pool, underground parking, state-of-the-art gym and 24-hour tight security.
Petronia City
One of his developments, Petronia City is a proposed 2000-acre city development project that aims to provide the first fully integrated business hub for West Africa's Oil, Gas and Mining industries. It is being developed by Capital Nine Zero (CNZ), one of the investment companies that Nana Bediako chairs.
Avenue Lincoln
Recognizing the need for additional real estate opportunities in Ghana's market, Wonda World broke ground on Avenue Lincoln in 2013. This landmark project became the country's first multipurpose townhouse community.
The gated community houses apartments, townhouses, and offices all within a single community. This is made possible largely thanks to state-of-the-art facilities and ample security that allow for a diverse array of tenants.
I hope you were thrilled and inspired by these amazing developments of one Ghana's very own.
Thoughtfully, don't forget like, comment and share.
Don't miss any of our stories! Press the red and white BELL ICON below to be notified anytime we post a story. Thank you
Kindly SUBSCRIBE to our YOUTUBE channel HERE