Ghanaian female artiste, Fantana has gone "mad" on Instagram live to call out Wendy Shay for Insulting her teeth.
In the early hours of today, Wendy Shay posted a video of herself with the caption, "Some artiste can create news but can't create hit songs. Ask how much Betplanet paid me…Mit große Zähne macht man keine Hitsongs Ich mach Kohle Und scheiß auf euch alle"
READ ALSO: "A Lot Of The Media Men Hate Sarkodie, They Want Someone To Take Him Out". – Yaw Grey
A part of Wendy shay's caption was written in German, which when translated means "With big teeth you don't make hit songs I make coal And shit on all of you.
The caption didn't sit well with Fantana and she reacted by posting a viral photo of Wendy shay with the caption.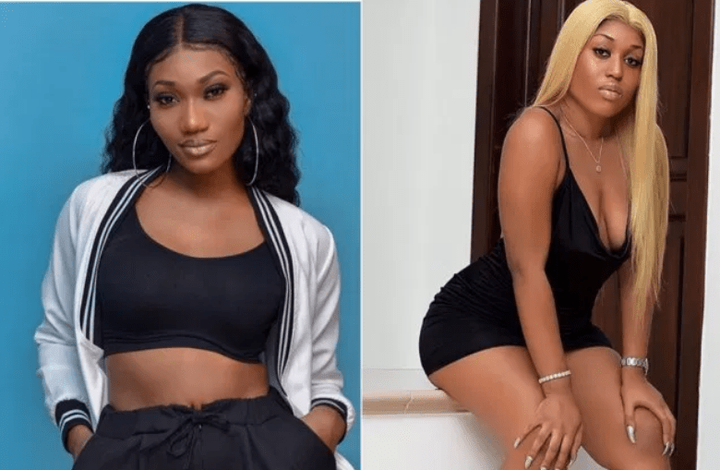 "This man is mad because I went to an interview and they asked me a question and I gave an honest answer… I never insulted you! Uncle Shay, as ugly as you are , you have the nerve to talk about " I can't make a hit song with big teeth " Uncle Shay.. do you have a hit song? You're mad at me because your career didn't even cross Togo border, or because your new song flopped? I even helped you by lying to everyone saying you introduced me to rufftown so people could like you…. and you're still local champion like me… I've been doing music for less than a year… so I accept my title… but Uncle Shay , We are local champions oo? you spent so much time trying to bring me down, trying to make sure you ruin me , trying to stop me from becoming Fantana ! now look at you… You have million followers that you bought , and you can't even sell out a show, you're a wicked girl with an evil heart. next time watch your mouth and don't insult me. FICK DICH??"
The Ghanaian entertainment industry is about to witness one of the hottest beef in the few days to come.
Watch video of Fantana below