Early on this week, Fantana revealed a lot of secrets in the camp of Rufftown records. This exposé emanated from wendy shay shading Fantana on social media.
There have been several posts made by Wendy shay but her latest post and captions were not taken likely by Fantana.
READ ALSO: "I didn't diss Medikal in Force them to play nonsense" – Strongman Reacts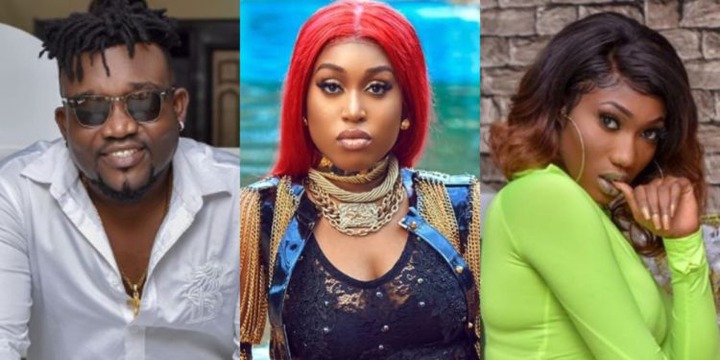 Fantana in her exposé went hard on Rufftown records, detailing that Rufftown records made her lie to Ghanaians that Wendy Shay introduced her to Rufftown records.
She said, "It was a plan by the label, they told me to lie that Wendy Shay introduced me to the label to make wendy shay look good in the eyes of Ghanaians." She also added that she knew Bullet 4years back and she was having conversations with bullet when she was in the States.
READ ALSO: "I didn't Know Sister Deborah Was Part" – Strongman On Force Them To Play Nonsense
Per the above expose, Bullet has come out to react in an Instagram live interview with 4syte TV. Bullet revealed that Fantana lied to Ghanaians in her expose. He exposed Fantana by quizzing the Host, DJ milzy, and live viewers. "Shatta Wale is a GA, Fantana is an Nzemaa but Fantana said Shatta wale is her cousin" Who is lying here?
Bullet enlightened the viewers on how Wendy Shay and Fantana's beef started. He said, "the people around me and both artists started it. When Wendy shay says something about Fantana, they will go to Fantana and tell her what Wendy said and Vice versa"
After Fantana exposé, Rufftown records issue a release indicating possible termination of contract.
Watch the video below
Don't miss any of our stories! Press the red and white BELL ICON below to be notified anytime we post a story. Thank you
Kindly SUBSCRIBE to our YOUTUBE channel HERE