Captain Smart recently resigned from Angel Broadcasting Network over an unresolvable impasse. It can be recalled that the vocal presenter was suspended for a week over certain comments he is alleged to have made against some big wigs of government. He started his own 'Smart Show'. Eventually Captain Smart announced his resignation and subsequent joining of Media General.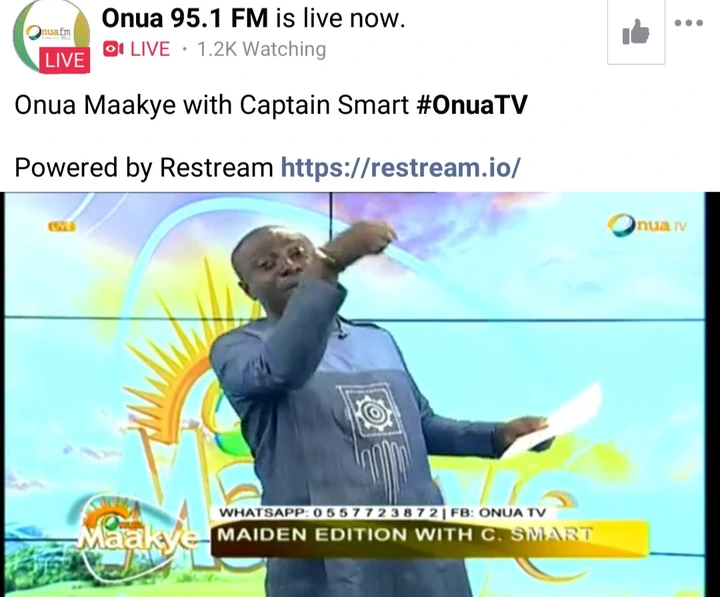 Captain Smart started his maiden morning show titled 'Maakye' on Onua TV/FM today, Monday, June 7, 2021. It was a hot morning as Captain Smart hit out at government officials who are not helping the country.
He reiterated his stand that no old man will become president of Ghana again after president Akufo-Addo. He maintained that African leaders have failed the continent.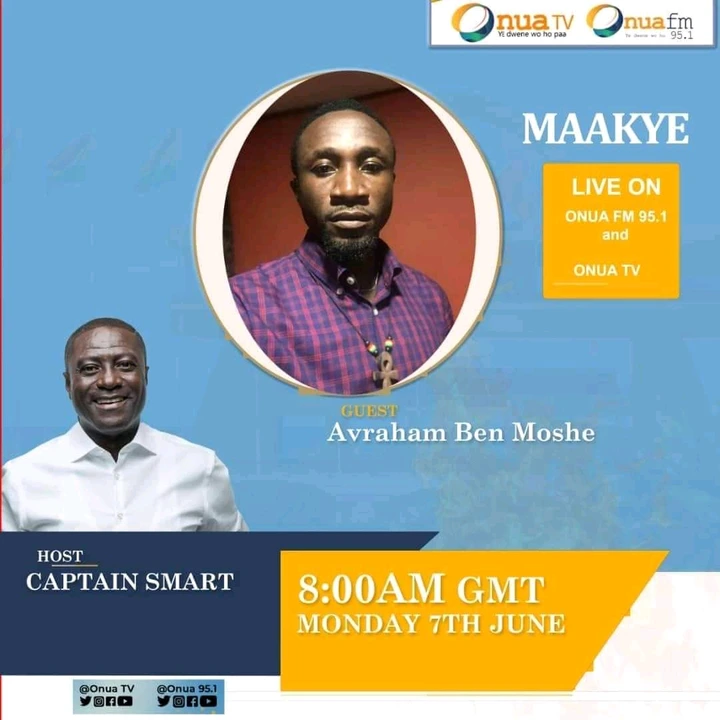 One memorable thing was the viewership of the maiden show on Onua TV/FM was the viewership. The show was being watched by over 1000 people on Facebook. Many tuned in to see how the maiden show will go and the beginning did not disappoint.