Yesterday's edition of United Showbiz was very interesting as over four entertainment industry players represented to make the show a success. The legendary music producer Da'Hammer, Kwame A Plus, Bull Dog, Ola Michael, and Arnold Asamoah Baidoo were the guests.
Many people were thinking there would be a heat exchange of words between Arnold Asamoah and Da'Hammer because of the previous shots they threw at each other on social media.
The show went on successfully and at the end they both apologized to each other. But Kwame A Plus decided to make his assertions on something Ola Michael said which needs to be condemned. He used that opportunity to say in front of him. According to A Plus, Ola Michael sat on his show and make a derogatory statement about ladies.
He said Ola once said if he is a movie director and a lady wants a role in a movie, he will sleep with the lady and after that pass to another director to sleep with her before she can get the opportunity.
In conclusion, movie directors sleep with ladies before the give them access to play a role in movies. A Plus said that is what Ola Michael stated on his show and it is very bad because he also have female children so he has to apologise for what he said. On the contrary, Ola also said that is not what he said and perhaps A Plus didn't listen to the whole show.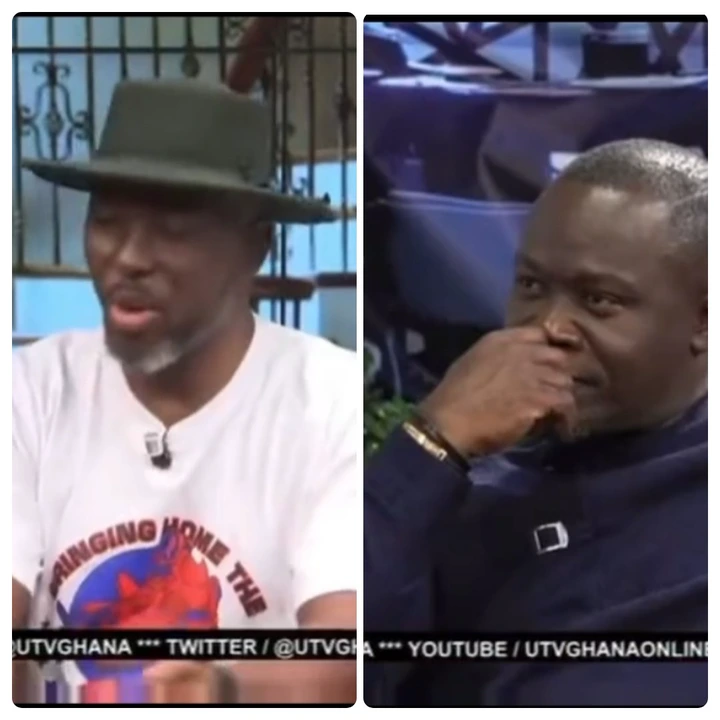 Click on the link below to watch: