President-elect, Bola Tinubu, quickly responded to the PDP's black uniform protest in Abuja on Monday, describing it as a "theater of the absurd." Tinubu criticized Atiku and the PDP for choosing to dance 'skelewu' and causing a traffic nuisance to residents of Abuja on their way to work, rather than gathering evidence to present before the Election Tribunal.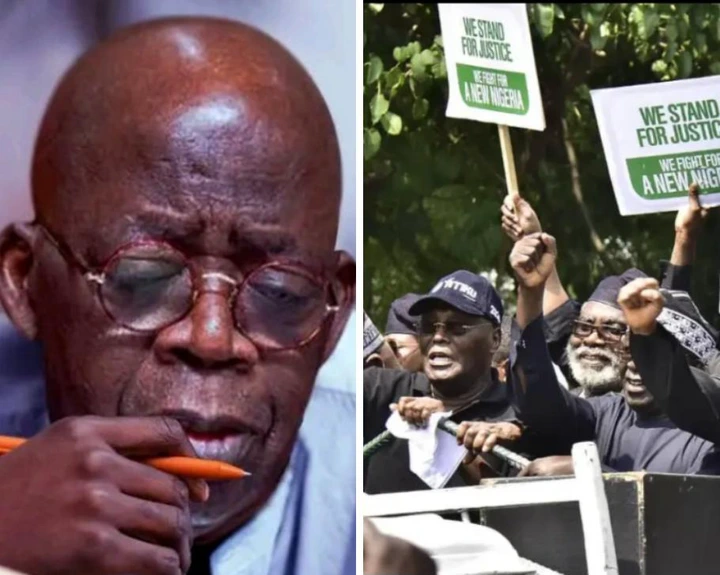 'Skelewu' is a title of song and dance by Nigerian music act, Davido.
According to a statement released by Bayo Onanuga, the Director of Media and Publicity for the APC Presidential Campaign Council, the President-elect expressed his bewilderment over Atiku Abubakar's behavior. Atiku, a former Vice President of Nigeria and a statesman, had already gone to court to challenge the electoral outcome, yet he was disturbing public peace by causing a commotion.
Onanuga further quoted the President-elect as asking why Atiku, who is a presidential candidate, would have so much free time on his hands to engage in such activities. The statement added that Atiku's behavior was a departure from the promise he made to seek redress in court over the outcome of the 25 February Presidential election.
Dear esteemed readers, your opinions on this matter can contribute to the progress of our country. Kindly drop your suggestions in the comments section below.