In our society today, there are certain acts most people display which they probably consider to be enjoyable and unquestionable, without having second thoughts as regards what people may say nor think. Most people do this to the extent they forget that just because something seems to be unquestionable does not really make it the wise or proper thing to do.
Drinking as a passenger in a moving vehicle can, at the very least, affect one's ability of self-awareness on what's going on around them. There are several consequences to this, for one; most people fall prey to the hands of kidnappers, and robbers just because they fell asleep after the consumption of alcohol in a public vehicle, others endanger their health, and pose distractions to the vehicle drivers, just to mention a few. 
READ ALSO: Jackie Appiah Flaunts Real Curves As She Drops Stunning Photos To Mark Her 37th Birthday
This brings me to a question, have you ever been on a public vehicle and the person sitting next to you suddenly began consuming alcohol?. What would your reaction be?.
Although most people consider drinking alcohol as a short-term relief from worries and anxiety, it's probably offensive to others when such consumption is done in a public vehicle due to the potential hazards it could cause if the driver is distracted by such an act.
In some countries, public consumption of alcohol is prohibited, and even offensive to consume such in a moving vehicle. Pictures of a young lady which surfaced online caught people's attention, and has gotten lots of reactions and comments as the lady was seen holding a bottle of drink.
READ ALSO: Pastor Impregnated His Three Daughters In Rivers State, See What His Wife Revealed About His Action.
To a discerning observer, the bottle of drink held by the young Lady looks like an alcoholic drink, although the alcohol percentage was unidentified. The said lady was not just holding the drink for holding sake, she was spotted drinking it while the bike was in motion.
• Do you think this is proper?.
• What advice would you give the young Lady?.
However, her actions have gotten people on Facebook talking and they took to the comment section to express their views.
See some comments below;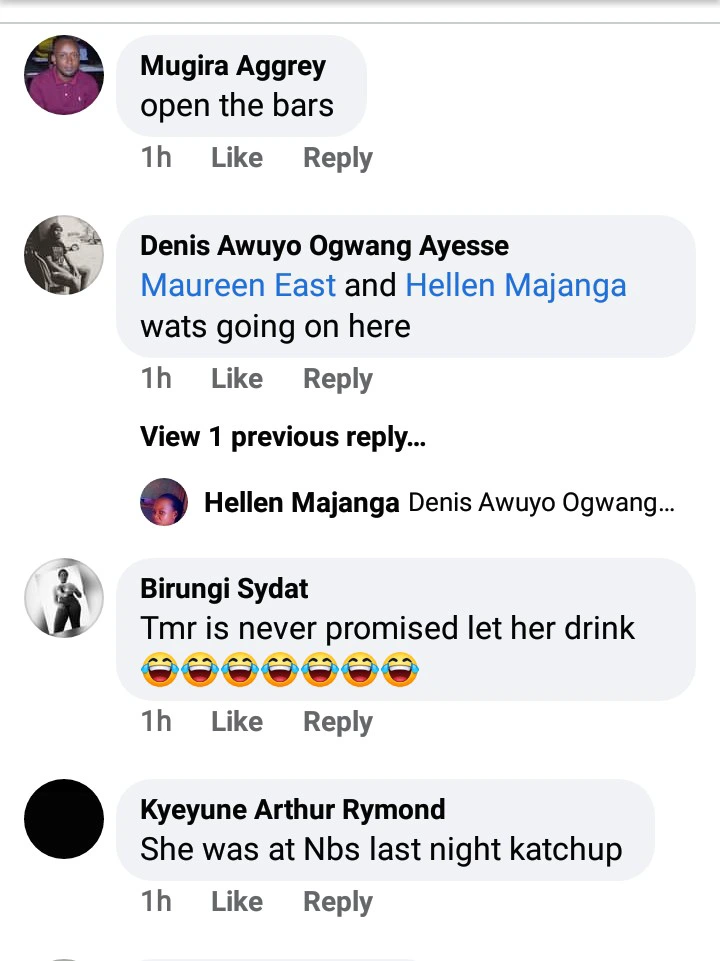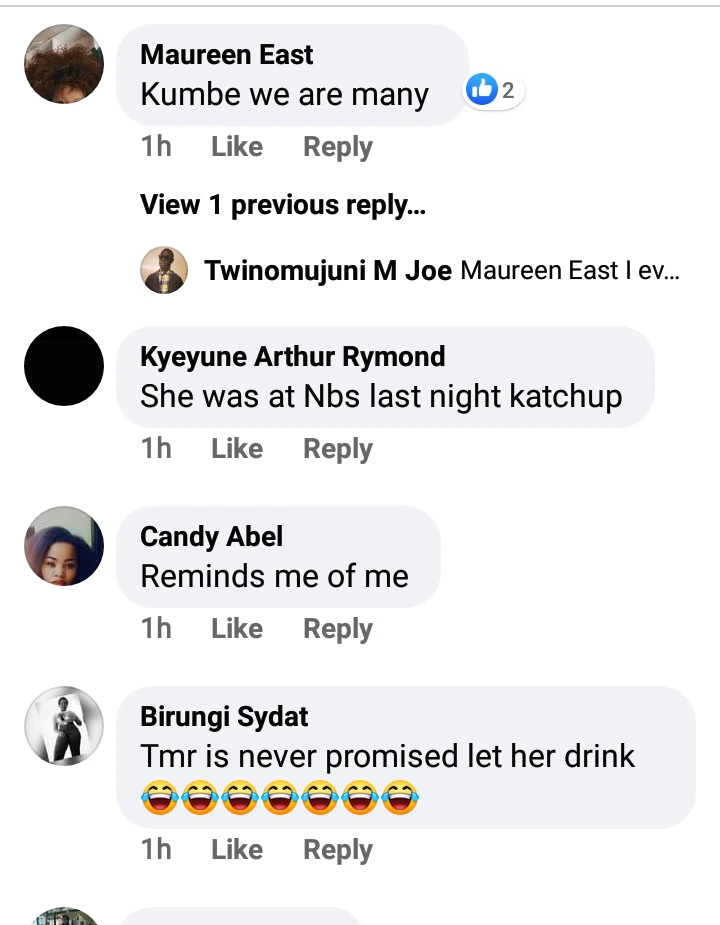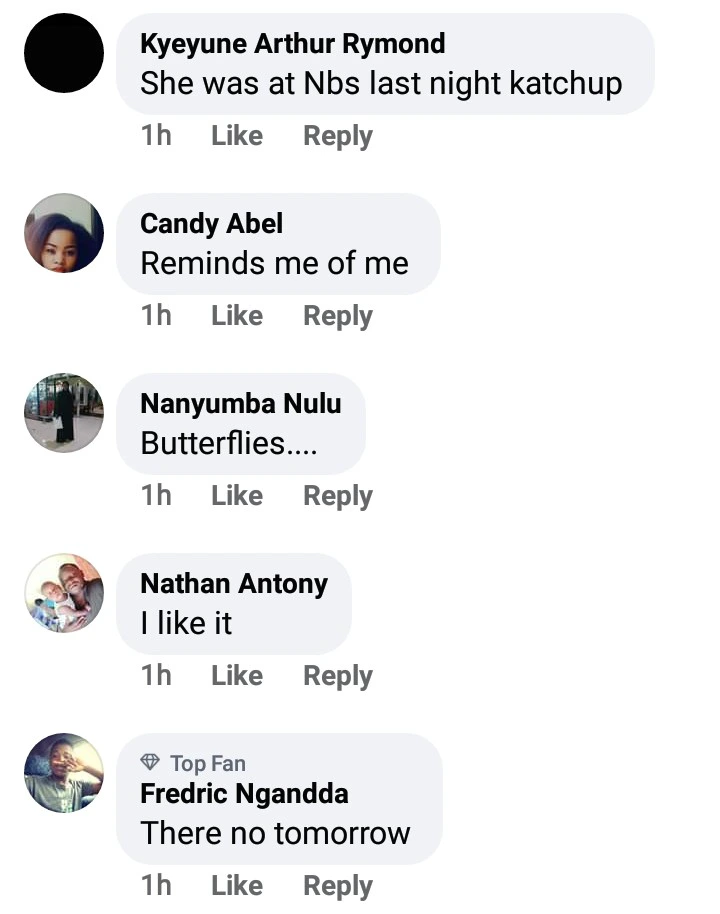 See pictures of the Lady,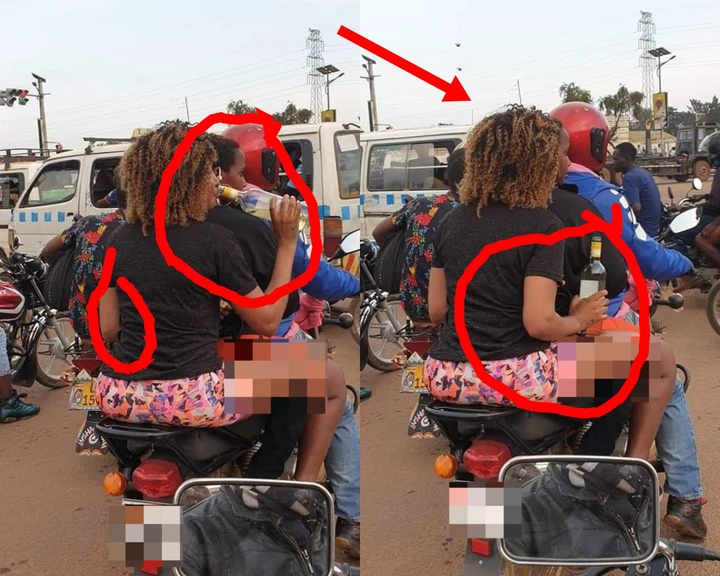 \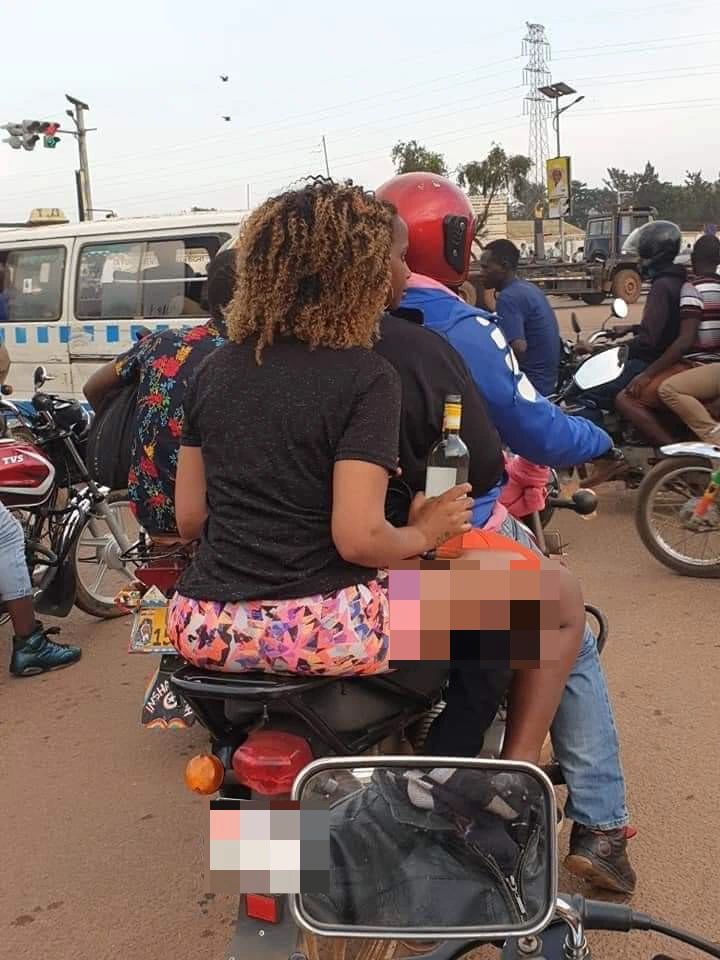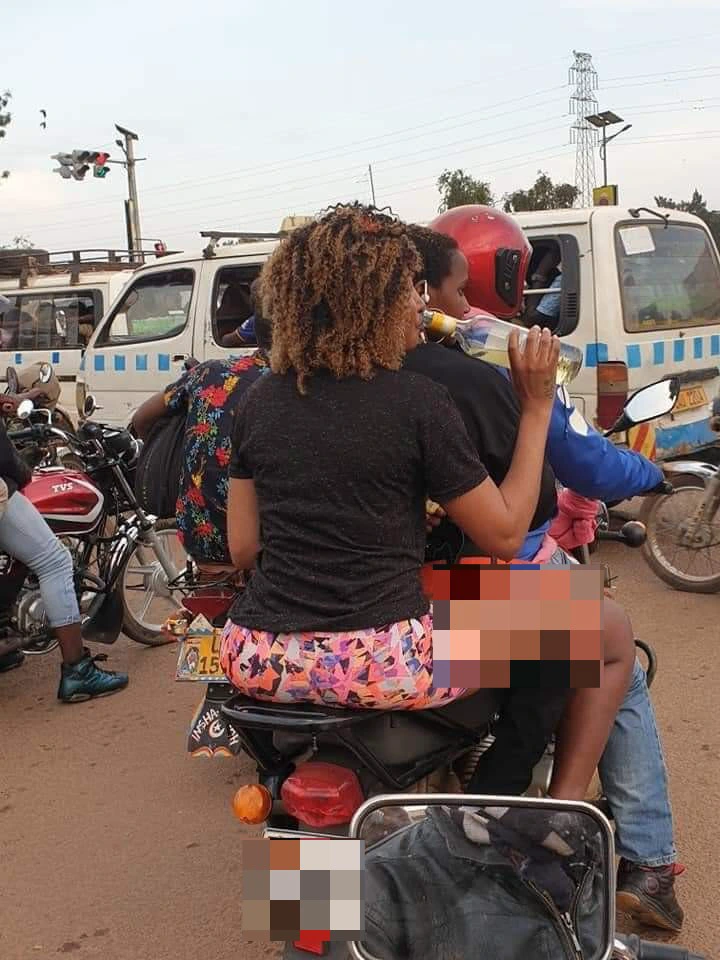 As seen in the pictures above, the Lady was "unapologetically" consuming a bottle of drink on a bike in motion. What do you make of this?
Let's know what you think about this in the comments section below. Also, share this piece for others to contribute as well.