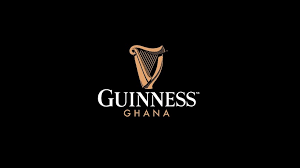 There is a new Job Opening At Guinness Ghana. The company is hiring a Reward Manager.
This role can be flexibly based in multiple locations, preferably in West Africa (Ghana, Cameroon, Nigeria)
Top 3-5 Accountabilities
Alongside the West Africa Reward Manager, drive the West Africa Reward Strategy. Will lead, drive, and deliver Reward projects and activities
Delivers expert support, mentorship, and recommendations across total Reward areas – including but not limited to benchmarking, salary management, job evaluation, merit budget planning, sales compensation, total reward communication, and employee benefit management.
Provides analytical insight with a commercial focus to drive ongoing and new compensation and benefits programs and participates in the design and development of new programs, policies, and principles.
In conjunction with the HR community, key member on delivering the Annual Reward Cycle (ARC) process for the Diageo population in Ghana and Cameroon. Ensures consistency of approach with clear communications.
Builds reward understanding and capability in HR Business Partners, Talent Engagement, people managers and employees to enable the attraction, retention, and motivation of our people.
Qualifications and Experience Required
Strong demonstrable track record in Reward.
Given the complexity and dynamics of this role, Reward experience in Ghana and Cameroon, and with global populations would be an advantage, as would experience with unionised populations.
Great analytical skills are essential, along with the ability to work with sophisticated data and to draw insights and recommendations from it.  Equally as important is the ability to bring these insights and recommendations to life for a broad range of collaborators in an engaging and easy to understand manner.
Ability to build strong and effective relationships with a broad range of partners.
Proven commercial experience and the ability to prove that they understand the commercial agenda.
Can work under pressure and to work autonomously.
Strong written and verbal communication skills to deliver impactful communications materials and achieve clarity and understanding of Reward with varied audiences.
Sophisticated excel skills.
Degree or professionally qualified.