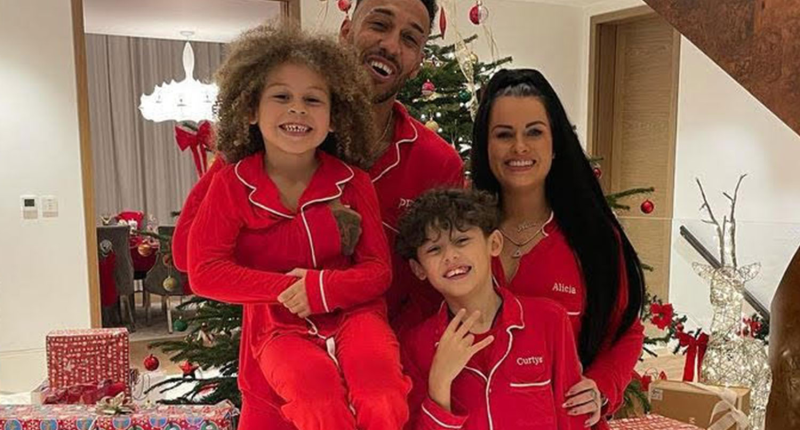 Pierre-Emerick Emiliano François Aubameyang is a professional footballer who plays as a striker for Spanish La Liga club Barcelona.
He is renowned for his pace, finishing, and off-ball movement. A former Gabonese international, Aubameyang is the country's all-time top goalscorer.
The son of former Gabonese international Pierre Aubameyang, Pierre-Emerick began his senior club career playing for Italian club AC Milan, but never appeared for the club as he went on a series of loan spells in France.
He moved to Saint-Étienne in 2011. There, he won a Coupe de la Ligue title and joined Borussia Dortmund in 2013.
Curtys and Pierr Aubameyang, the couple's two kids, were born to Pierre-Emerick Aubameyang and Alysha Behague.
Pierre-Emerick Aubameyang Children
Pierre-Emerick Aubameyang is married to Alysha Behague, the couple has two sons, Curtys and Pierre.
Curtys Aubameyang is the first son of superstar striker Pierre-Emerick Aubameyang.
Curtys was born in the year 2011 in August, and his age is 10 years in 2022.
His father, Pierre-Emerick Aubameyang, is a striker who joins FC Barcelona from Premier League Arsenal.
Aubameyang is Gabon's all-time top goalscorer. He made his senior debut for Gabon in 2009 aged 19 and appeared in four Africa Cup of Nations tournaments and the 2012 Summer Olympics.
In 2016, Aubameyang was named African Footballer of the Year; the first Gabonese and second European-born player to win the award.