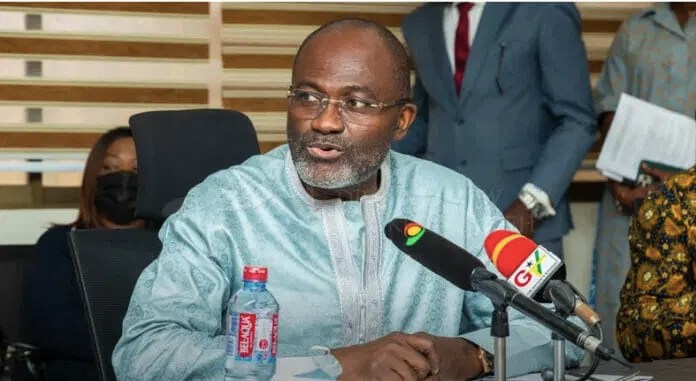 Kennedy Agyapong is mapping out his strategies to get the nod from Ghanaians in leading the country after the 2014 elections.
Amongst the things he has said to entice the populace is the fact that he will use his own money to buy his motorcade. Beyond that, he also promised never to receive a salary in his capacity as the President of the country.
"In 2024 I'm contesting and I tell you two things. I will never receive a salary. I will buy my motorcade. I don't want anything from the government. If my tenure ends too, I will leave all the cars I bought as a motorcade to the state", he said in a recent radio interview.
If I did not come to embezzle money as a President and you as a Minister you engage in corruption I will fire you', he added.
SEE ALSO: R.KELLY TO GET SEXUAL DISORDER THERAPY AND HAVE NO CONTACT WITH MINORS UPON BEING RELEASED
He also spoke about how he will handle the interest rate which keeps on rising.
"Interest rates in Ghana are very ridiculous and make it virtually impossible for local businesses to compete favourably with foreign companies," the maverick lawmaker said.
He attributed the high rates to the high cost of operations and operational inefficiencies, bad debts, inadequate collateral, and generally high lending risks in the country.
He indicated that most commercial banks added their profit margins to the loans they gave out, which ended up raising the interest rates.
"Many businesses have been complaining about this," he noted.