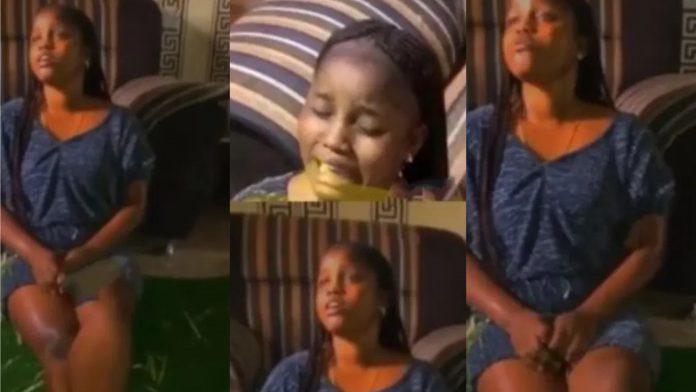 The young man who was seen in a viral video flogging his girlfriend over cheating allegations has been arrested.
In our previous publication an eyewitness gave an account of what transpired as follows;
"He invited her over and started quizzing her in front of his friends.
Fatai accused Aduke of engaging in 'hookup' and proceeded to flog her buttocks with a cane. She pleaded with him to have mercy claiming she was innocent of the cheating allegations but her plea fell on deaf ears.
After the incident, she took to her WhatsApp status to share gory pictures of the result of the flogging. The matter was reported to the police but they let the matter slide."
In a fresh update; Fatai and his friends can be seen kneeling down begging as security personnel dishing out intermittent slaps to them and asking, "So you beat my sister ehn?."
The suspects were eventually whisked away to be interrogated and may face prosecution.
Click the link below to watch the video