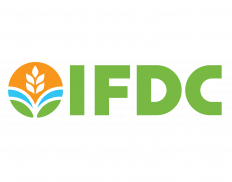 Here is the International Fertilizer Development Center (IFDC) Job Vacancy. The company is hiring a Senior Recruiter – Local National.
Duties
Design, create and lead an innovative recruitment strategy and process, to support the four IFDC divisions in USA, Africa and Asia.
Develop and lead data-driven recruitment campaigns ranging from entry level to senior expat professionals, which result in optimized full-cycle recruitment.
Senior focal point, recruiter and member of proposal teams of Business Development recruitments for proposals awaiting donor approval, with short turnaround times
Innovate and redesign employer brand, client and candidate experiences based on the results of in-house created satisfaction surveys
Reengineer and lead the full-cycle recruitment process and create practical process maps, policies and manuals to standardize processes and reduce loops at the level of operations
Advise and work in partnership with Business Development and technical teams, planning the workforce, effectively supporting staffing, negotiation, and candidate selection processes for proposal development and project implementation efforts.
Establish a strong advisory role and rapport with hiring managers to understand their strategic hiring needs, requested profile, selection criteria, priorities, and constraints; to help the organization recruit and retain top talent.
Design, promote, market and launch social media initiatives, to create an online presence and better attract talents in country and internationally in close contact with Global Corporate Communication
Utilize online and in-person sourcing techniques to attract and build pipelines of essential talent for IFDC's projects.
Apply continuous candidate engagement techniques to stay informed about candidates in the talent pool.
Design workforce planning, and develop staffing sections for proposal submission, including personnel skills matrices, tailoring of candidates' resume and qualifications, and provide other written inputs as needed.
Manage recruitment administration, data collection, and HR compliance for each candidate by tracking communications and filing staffing documentation
Job Requirements
Broad knowledge of recruiting, human resources, and business management
Proficient in organizing augmented full-cycle hiring plans for various levels of positions
Knowledge of HR systems including online recruiting, onboarding/orientation
Expertise in evaluating employment factors such as education, skills, experience, knowledge, and abilities
Speaking and reading proficiency in English and French is required
International development experience preferred.
Outstanding social media skills and strategies.
Excellent oral and written intercultural communication skills.
Productivity and delivery– self-motivation, priority setting, multi-tasking.
Proactiveness in seeking and recommending creative solutions to challenges.
High level analytical skills and an eye for detail that is necessary to evaluate candidates critically.
Demonstrated leadership and versatility.
How To Apply For The International Fertilizer Development Center (IFDC) Job Vacancy