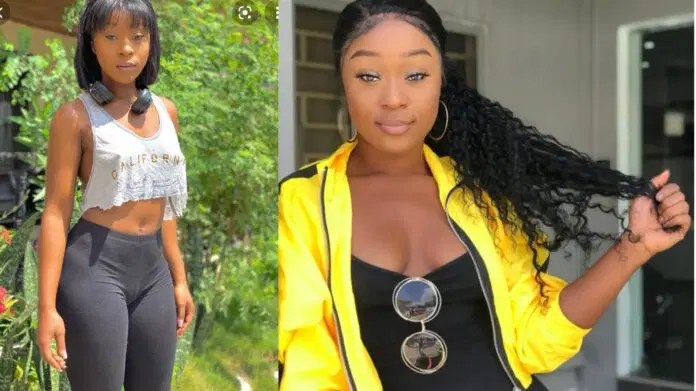 Efia Odo has caused commotion online and it's the same theory woven around the same sensual loom.
The former Kwese TV presenter shared a video of herself on Twitter dripping with so much sensuality wrapped in her hot feminity.
Perhaps reminding her fans that she has stopped talking about politics and wants to dedicate time for herself, Efia showed much skin while wearing tight denim shorts and enjoying some good music in the background.
She shared the video with a Gyakie song playing in the background which she tagged as her favourite song now.
In the same vein, a fan clashed with her over her sense of fashion. The fan attacked her by writing, "what you wearing is not decent."
Efia retweeted the post that read: "You guys are here talking about her dressing, she just did a simple video to promote Gyakie's song, did she wear this out? What of b¡kiŋi pictures you guys have been liking on this platform, tell me the difference between this and b¡kiŋi. The girl was raised in the USA, this is her nature."
NEW FAVE SONG! GYAKIE IS 🔥 PIC.TWITTER.COM/LRB6KFZOLX— EFIAODO (@Efiaodo1) June 20, 2022