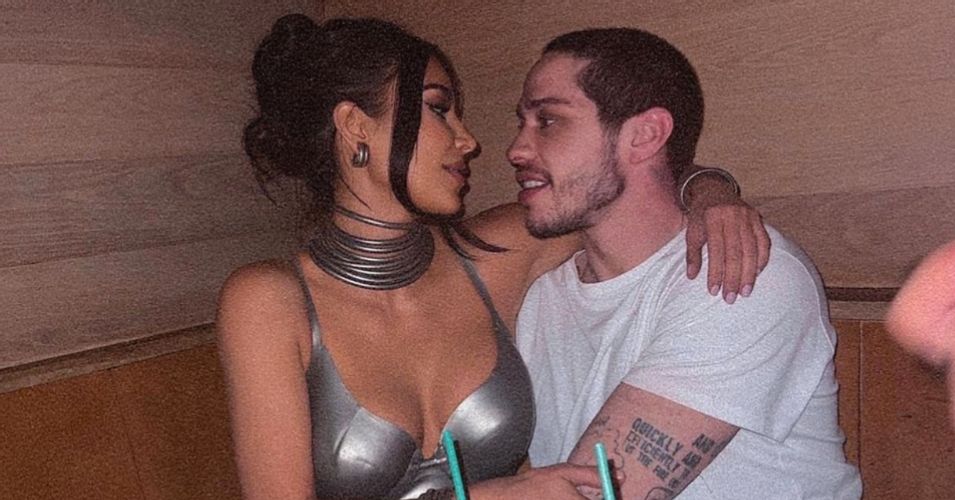 Since Keeping Up With The Kardashians burst onto our screens in the early 2000s, the whole family has been rocketed into the spotlight, gathering an army of loyal fans from around the world. The show has become largely popular among a variety of age groups, particularly millennials and Gen-Z who tune in on a regular basis.
Thanks to the show's large success, the family managed to land a huge deal with TV streaming service Hulu, to film a new and exclusive show The Kardashians, after a 14-year stint with E!. The show is very similar to the original Keeping Up With The Kardashians, giving an inside look into their daily lives.
After filming for so long, cameras have captured some of the family's most vulnerable moments, and fans have seen them at both their highest and lowest points. Most recently, Kim Kardashian's romantic drama has taken the spotlight, with her recent divorce from ex Kanye West and now the brewing romance between her and Pete Davidson.
Why Did Kim Split From Kanye West?
After over ten years, the couple finally decided to call it quits, with Kim officially filing for divorce in 2021. Despite the cameras capturing some of their more challenging moments as a couple, some fans are still wondering what really caused the split.
During Kim's highly-anticipated SNL appearance, Kanye was seen storming out during her monologue performance due to a sensitive line of the script that discussed the pair's divorce. Since then, the feud between the pair has been extremely public, as fans have witnessed their relationship crumble before their very eyes.
Kanye has even made claims that Kim has attempted to gaslight him, saying that she was having fun 'trying to drive him over the edge'.
Scenes from previous seasons of Keeping Up With The Kardashians revealed that the reason for the divorce was likely down to the distance between the two, with Kim echoing the sentiments that she felt lonely in her marriage after Kanye moved to a ranch in Wyoming.
She also shared that despite everything she's achieved, she has nobody to share it with, which was ultimately making her unhappy in her marriage as they were apart for so long.
In the same scene, she continued to reveal to her therapist that she came to the realization that she doesn't want a husband that lives in a different state from her, and that they actually get along better when they're away from each other, which she felt shouldn't be the case.
So, it seems more than likely that the breakdown in their marriage was down to a combination of both distance and tensions.
How Did Kim Kardashian and Pete Davidson Really Meet?
Since divorcing Kanye, Kim has been spotted multiple times with American comedian, Pete Davidson, seemingly very loved up and enjoying his company. This sudden change in relationship status has left many fans wondering how the pair actually met.
In a recent episode of The Kardashians, it was revealed that Pete has actually in fact tried to get Kim Kardashian's number months before her SNL appearance, even reaching out to Megan Fox. Much to his disappointment, Fox instantly rejected his request.
However, just months later Kim and Pete would share a comedic kiss together during Kim's SNL appearance. Kim revealed that it was this moment where she 'felt a vibe' with Pete, and consequently, she reached out to producers for his number.
After that, the pair began texting back and forth and were later spotted attending several cute dates together.
However, it seems this way is not the first time they actually met one another. According to reports, the pair actually first met all the way back in 2019 at Kid Cudi's birthday event, which she attended with Kanye. Later in 2021, they were also spotted talking to each other at the Met Gala. So, it looks like the two weren't complete strangers before getting romantically involved with one another.
What Is Pete Davidson's Net Worth Compared To Kim's?
Both are equally successful in their own right, however, who has the highest net worth out of Kim and Pete? According to Celebrity Net Worth, Kim Kardashian has an estimated net worth of $1.4 billion, earning over $80 million a year. In comparison, Pete Davidson has an estimated net worth of $8 million. So, while there is quite a big difference between the two of them, we are sure it doesn't matter in any way to the newly loved-up couple.
Much of Kim's net worth comes from her work on reality TV, alongside brand deals and product endorsements on social media, where she can charge six figures for a single post. She also has several business ventures, such as SKIMS and her own perfume line. Meanwhile, much of Pete's net worth comes from his career as an actor and comedian.
He is well known for appearing on SNL over the last eight years, however, he has recently announced his departure from the show.