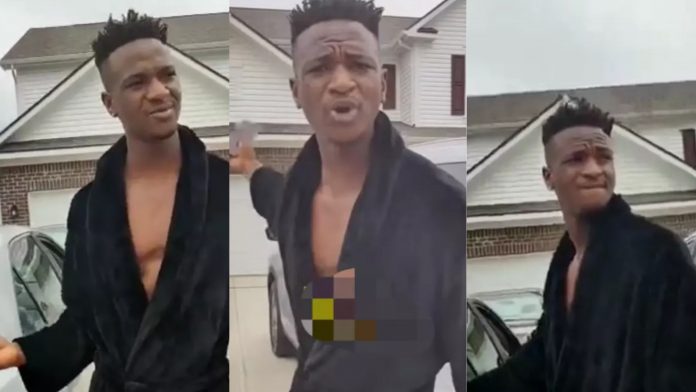 An ungrateful Nigerian man stabbed his benefactor in the back less than 6 months after he helped him settle in the USA.
A tweep privy to what transpired revealed that the 23-year-old who recently arrived in the United States has been able to buy 10 cars after allegedly venturing into internet scamming (yahoo yahoo).
The full story was shared on Twitter thus;
"He is 23 years old and he came to America less than 6 months ago. He was given a room to stay and the landlord gave him his paper to work but instead he ventured into Yahoo Yahoo, bought 10 cars with the the landlord's credit cards."
A separate post shows the man feeling remorseful and apologizing for what he did. He's heard saying; "Everything. I'm sorry. I'm sorry for everything I have done to you."
However his feeble apology was shot down by some voices in the background who were heard saying: "You are not sorry. You are only sorry because you got caught. But you will still continue to do it.
You are not sorry. He opened apps with his social security and opened bank accounts with his social security. Stop lying."
Watch the video below;
He is 23 years old and he came to America less than 6 months ago.

He was given a room to stay and the landlord gave him his paper to work but instead he ventured into Yahoo Yahoo, bought 10 cars with the the landlord's credit cards. pic.twitter.com/0ELkjr31pW

— Pépèr-Hadé Shóyemí (@CitizenPeper) June 14, 2022