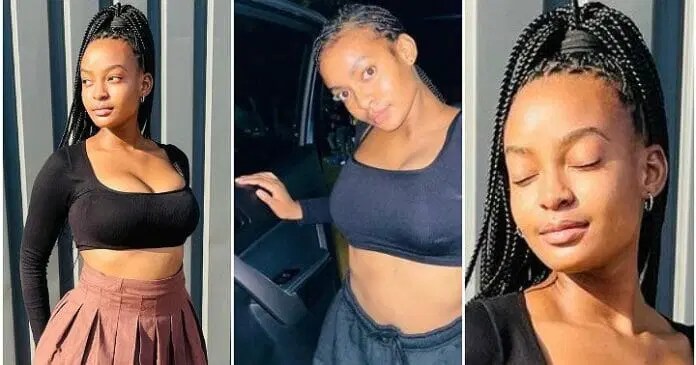 A young lady has shared how she reacted when she realized her boyfriend was cheating on her on micro blog platform, Twitter.
According to her, she has been suspecting the boyfriend for some time now, she confirmed her curiosity after finding a cunning way of unlocking his phone.
She then discovered to her horror that another girl has been sending him her nudes.
Then she dealt with the situation in a manner that will put an end to the affair. She wrote;
"Last week, I did something crazy but I've no regrets at all Cus I feel it was worth it. Noticed my boyfriend was acting fishy lately and no longer allow me access his phone like I used to.
Finally I was able to access his phone via Face ID while he was sleeping day before yesterday then quickly Went through his WhatsApp and saw series of nudes from this lady I know but we haven't even talked before.
I reached out to her asking her why her nudes was on my bf phone and she replied me savagery which really pissed me off!
Well I sent a friend request to her dad via Facebook and man accepted my request asap.I then sent him every piece of his daughter's nudes idc 💁🏽
Yes its very possible to unlock an iPhone via face ID when a person is asleep!!! "nocturnal lagophthalmos." Not really a disease but it's nature,you can usually close your eyes most of the way when you sleep, but not completely. And my boyfriend exhibits nocturnal lagophthalmos."