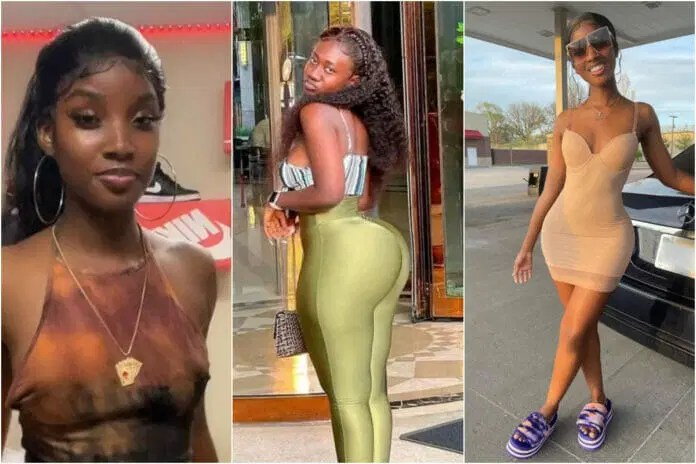 Not wanting to be outdone or lose her shine, Hajia Bintu has quickly dropped a video to remind her fans that she is still the queen of the bortos department after Togolese TikTok user, Bhadie Kelly started trending.
Kelly has been trending across social media platforms after her slender body which is inversely proportionally to her heavy backside made her a household name on the internet hours ago.
Ghana's Hajia Bintu who did not want the lady to break her monopoly on TikTok in that regard quickly dropped a trademark video shaking her big nyash.
Interestingly she used the same theme song Bhadie used in the original song that made her an internet sensation.
Captioning the new video posted 4 hours ago before this publication, she wrote "you people shouldn't come for me ooo". However, the comment section on her post has been flooded with comments about Kelly.
Source: Ghbase.com