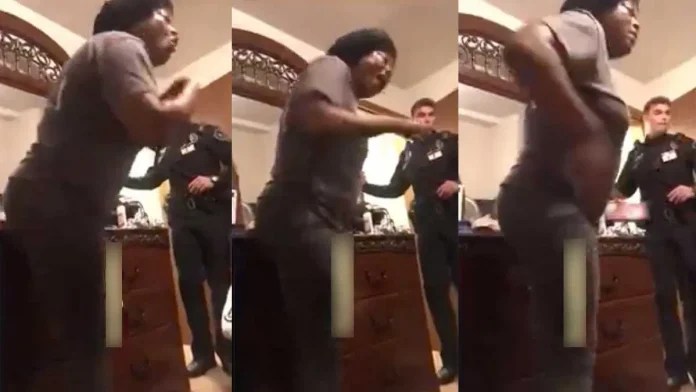 A video currently circulating on social media sighted by OdarteyGH TV shows the moments of an angry mother called the police for her son after he invited his friends home around 2 am at midnight.
The mother who felt furious after sighting the friends numbering about four had no option but to call Police on them.
In a viral video, the mother could be heard ranting and asking about their purpose of gathering at that time of the hour while the Policeman he invited stood there to hear what they had to say.
The young boys had no answer to give as to what they had gathered in her house with her son who barely introduced his friends to her.
According to the mom, she had no knowledge of her son's friends and this caused her to call the police on them to explain to him why they had gathered at that time.
Watch the video below;
Want updates directly in your text inbox? CLICK HERE TO JOIN!