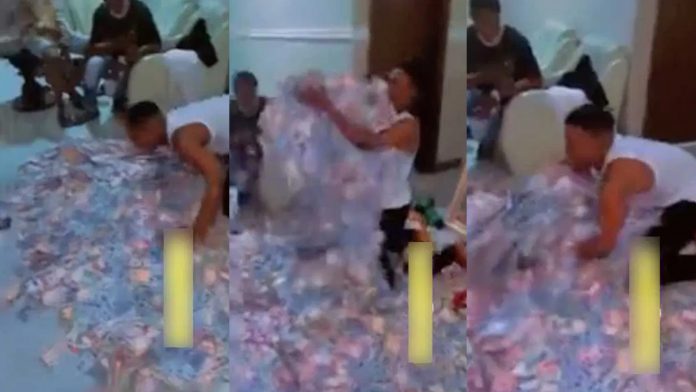 In a video that has been sighted on social media, a young is seen swimming in money as he celebrates his birthday.
The video which has garnered a lot of reaction on the internet captures the boy saying he will never go broke in life and looking at the amount of money he is swimming in, it is evident that he will enjoy life for a very long time.
he dipped his hand in the cash that has been spread on the ground and even finds it difficult to gather them because of how plenty they are.
As he manages to lift a number of them, he threw them on himself while he continues to say that he will never go broke in life.
Numerous commentators have stated that he is probably a yahoo boy who has hit the jackpot and is trying to show them off.
Watch the video below;