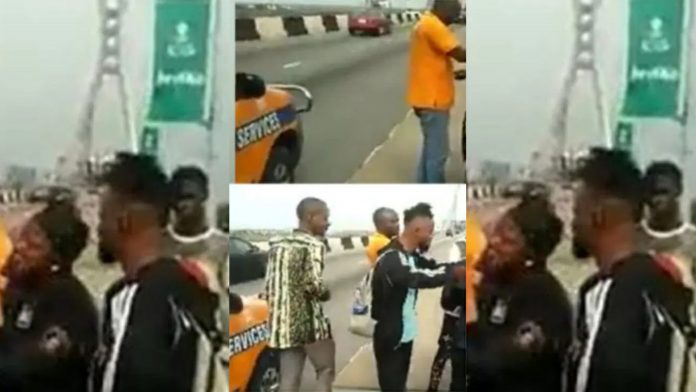 A frustrated man who wanted to end it all was saved in time by some concerned Nigerians who talked him out on his dangerous mission.
We understand the men sighted in the video attached to this report are officers for LCC patrol team who saved him from committing suicide on Lekki-Ikoyi Link Bridge.
After much persuasion, the man changed his mind and decided to give life a second chance- as it were.
See reactions and the footage below;
@Ola – People are going through a lot…Be nice to people around, and check up on family and friends..Don't assume everyone is fine they are not just sharing what's going on in their lives
HOW KIM KARDASHIAN WAS ABLE TO WEAR MARYLIN MONROE'S ORIGINAL DRESS TO THE MET GALA
@Henry – Someone wanted to commit suicide and they handed him to the police, is the police station taking care of depression???? Usel£ss country
@lovingden – From frying pan to fire. Handing them over to police that will look to exploit him will only increase his depression. He should have been released to a psychiatrist or psychologist
@Joe – Everybody don tire!!!
Watch the video below;
Want updates directly in your text inbox? CLICK HERE TO JOIN!