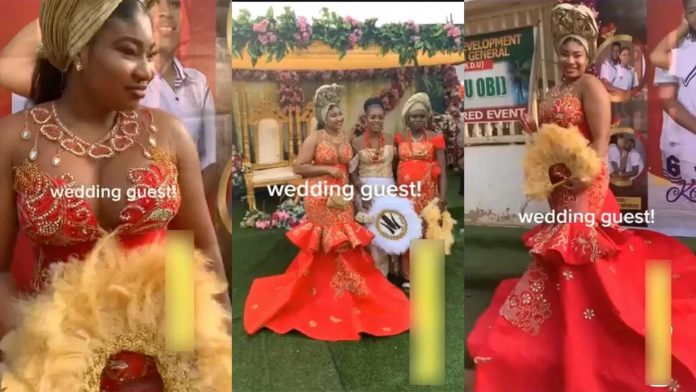 A young lady's deliberate attempt to steal the show from the bride at a wedding ceremony she was invited to has been tagged as evil by netizens.
The young Nigerian lady who was a guest at a recent wedding got people scolding her with the outfit she took to the occasion which had the bride's dress below the belt.
The lady grabbed all the attention and it was evident that it was a deliberate attempt to do that as she took a photo with the bride after the event.
She wore an elegantly crafted crimson gown and could have easily been mistaken for the bride.
In response to the viral video, netizens accused the wedding guest of upstaging the bride on her big day, although some argued that there was nothing wrong with her attire.
Watch the video below;