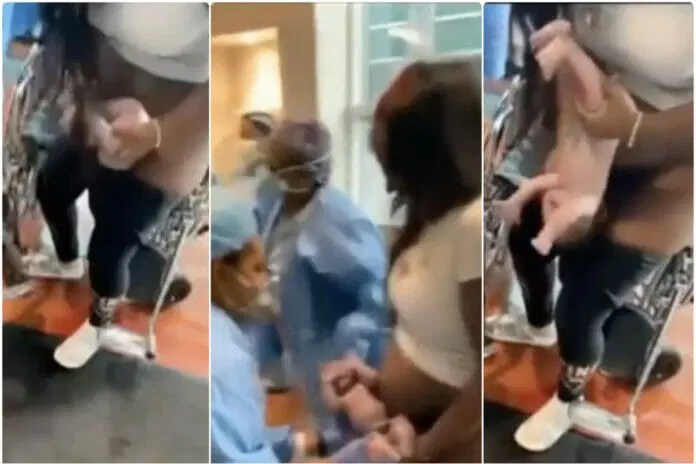 A pregnant woman delivered a bouncy baby almost all by herself before nurses rushed to her aid in a hospital while exercising.
Apparently, some health facilities have prescribed that expectant mothers use training devices to straighten their muscles ahead of their delivery and that was what the lady was using as sighted in the video.
However, she least expected the baby will pop out like that while she was engaged in the mandatory routine. The nurses on duty quickly went to her aid and took her to the ward for other routines to be carried out.
Watch the video below;