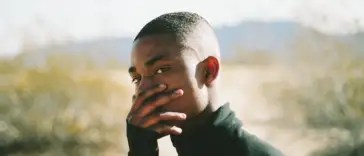 Hmmm Abena, my story is going to be a lengthy one but please pardon me.
My relationship problems started when my girlfriend started her NSS. She moved from home to Accra and was staying with one of her sisters. I wasn't okay with her going to Accra because I know life in Accra isn't easy at all especially for someone about to do NSS.
I asked her to do reposting but she insisted on going so I had no option than to let everything be. I was hurt that she didn't wanna listen to me because I knew what she's gonna face and that will also put pressure on me because I was also in my final year.
She started work and met one of her co workers who proposed to her and was giving her pressure. She discussed with her sister who advised her to date us both, her reason being that I'm in school and not having money to take care of her
The guy is old (in his 30's) and is ready to settle down, his working, has his own place and car. Moreover, if it didn't work with the guy, I will be there. So 2020 September my girlfriend started NSS and was dating us two at the same time.
In December she came around for the xmas celebration and I told her she doesn't smell like herself. I then suspected something was going on. I confronted her but she denied everything. Early January, she left for Accra to resume work and two weeks later she told me she was pregnant.
I ask her to go for a scan and it showed she was 6 weeks pregnant. That's when she confessed everything to me and was asking for forgiveness. I was heartbroken, I am a tall and thick guy but I lost weight at once. I started doing badly in class and couldn't focus. My project work was a mess and that even brought me down from first class to second class upper.
I was going through a lot but kept smiling to everyone and telling everyone I'm okay and that everything was okay. The guy she got pregnant for asked for abortion and sponsored it. She came back begging nd making a lot of promises, and because I still care and love her, I wanted to try to work things out again.
We started taking things slowly. Her sister then said the husband wasn't comfortable with her staying with them so she should get her own place. I supported her with the rent and she moved into a new place (I actually paid for the rent.) A week later I planned coming to know her place which I did
We were together when the guy came around to her new place. I was shocked and confronted them both. Thhe guy later went to report me at the police station that I threatened his life. They called but I told them I'm not coming. I just packed my things and walked out…that was all. My sanity matters to me a lot and I wouldn't want anyone treating me as an option.
Things between them became sour but she had no option than to stay and stick with him. The guy got her pregnant again (just last month) and asked for abortion again. She did it and he's stopped giving her attention and refused to answer her calls and texts. He didn't even get her any medication after the process and even denied it on several occasion that it wasn't for him.
She was having complications and feeling pains so she had no option than to fall back on me. She came around on Wednesday. I took her to the hospital and involved her parents and told them everything. I again called the guy's work place to report the issue to the HR since the whole tin started as a work place thing and investigation is ongoing
They even called to question him and asked him to pay for the hospital bills and they will later attend to the issue after their investigation. Now she has been diagnosed with (p.i.d) which they say means she won't be able to give birth again or all her pregnancy will be ectopic.
I will one day find love and get married, same as the guy but you the lady just wasted your life. Now she's begging me to tell her parent's about her situation so they can do something about it with the guy or ask the guy to marry her since he can't damage her and another guy will come and be suffering because of her. How funny😔😔 Your right to motherhood has been snatch from you because of what?
Credit: Abenamagis