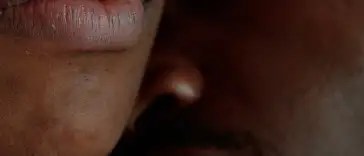 Hanty Abena, hmmmm. About the booty call. I was lonely for months because my my fiancé wasn't close.
I had a FB friend whom I admired. He's dark, thick tall, infact he is good looking. We usually chatted but One fine evening I was so horny that my honey pot was on fire.
We were having a semi naughty chat, I braved up and told him, he looks sweet and will definitely be sweet down there. There noor the convo got more intense. I really wanted to fuck him. I knew he will be big from his height and stuff so I intentionally asked if I can pay him a visit the next day, which was a Sunday.
I'm a Sunday school teacher too how could I skip church? Hmmmmm.
Early Sunday morning I dressed up (no panty because I was up for the game) and by 8:30 was at his gate. I called and was ushered in. The sight of him in boxers got me wet 🙈.
I used my eagles eyes to measure the Bulala. I nearly regretted coming because I hadn't had intimacy for almost a year. Why should I start with this biiiiiG Bulala. Well he hugged me and made me sit. I was already wet just by seeing him. Eii Yaw Koti kese3🙈 (big zzick)
He offered me water and came to sit by me. I held his hand and then boom we started kissing . He wasn't in a haste, we kissed for long then he started touching my pu$$y, through my leggings (no panty) grabbing, squeezing, and playing with my ass while we were sitted.The biiiG zzick had showed it's head beneath the boxer
Hanty Abena, I was a bit scared because the zzick was biiiiG like TV3's MUZIC MUZIC, IT'S BIIIIIG. I was jerking when he touched my pu$$y through the leggings. I gathered enough boldness and touched his zzick. Hanty, awww my Gosh. I'm petite and have short fingers. I'm not too short but my fingers couldn't meet the other when I touched his zzick. Na Asante ni nso dea Koti kese3 sei dea from where??🙈🙈🙈 (I've never met an Asante man with this big zzick before).
He removed my top and bra. This guy treated my boobs and nipples as if he was eating mango. He took his time to fondle my boobs that my pu$$y was dripping wet. I wanted him in me so badly nanso he wasn't in a rush. I removed my leggings because I wanted him in me.
I told him to fock me (Nana please fock me)🙈. I'm the shy type but…I laid down and open my thighs 360 degrees. This guy came in between my thighs . While I was thinking he's about to penetrate nu, guy man brushed for more than 10mins. For the first time in my life I knew sex was an art. Hrrrrrr Nana Yaw!
When bro penetrated me I knew we get koti and KOTI (there are levels when it comes to zzicks). Na me this. Painful but sweet ooo. He stayed in and whine his waist 360. I felt the zzick opening different doors 🚪 in my pu$$y. I couldn't hold my tears, tears of joy and moaning. Till a neighbor of his heard us, he gave it to me slowly then to mid tempo.
Later he changed gear to over speed. I couldn't stop moaning loud. I felt like urinating so wanted him to stop . Before I could say jack. Na ma jonso and it was my first time squirting. I didn't know policemen can fock like this. I was still shy 🙈 but brother turned me around in his favorite position doggy. Na there I see say God created man ampA. (Later I heard that his neighbor wanted to experience some so she became his friend by force, but I don't know whether they did it)😂
Sister Abena, I won't continue. I'm married now and he is also married now😂😂😂. We married different people though.
Anonymous.
Source: Abenamagis