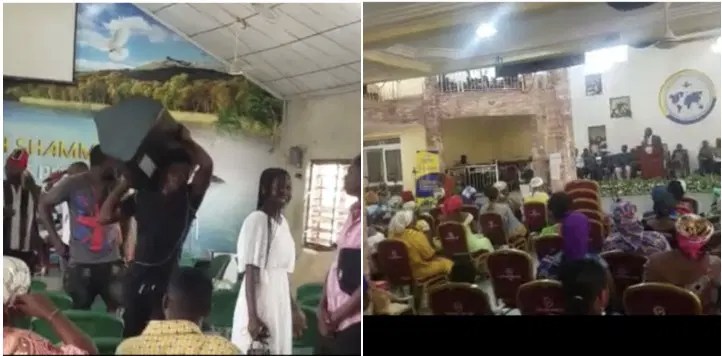 The Ga Traditional Council's Task Force took instruments from churches in Accra for breaking the noise rule.
Among the churches are the Abeka and Odorkor Churches of Pentecost and the Darkuman LightHouse Chapel.
After storming the churches on Sunday, the task force seized the churches' instruments.
The one-month prohibition in Georgia includes loudspeakers, drumming, musical instruments, and clapping.
The ban is a major ceremony before the Ga people's yearly Homowo celebration.
The Ga state fasts and prays for rain, an abundant crop, and good tidings at this time, according to customs and tradition keepers.
VIDEO BELOW:
source: ghbase.com