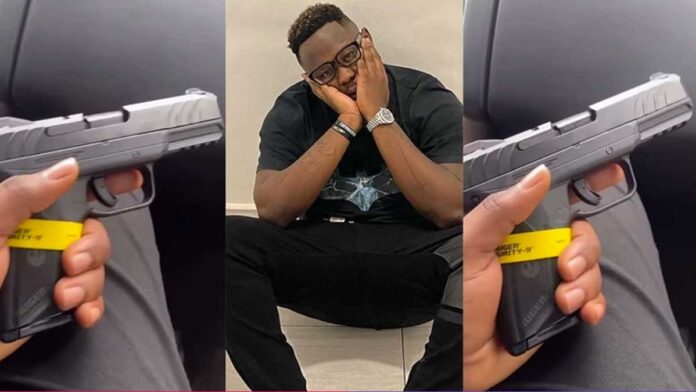 Ghanaian rapper Samuel Adu Frimpong, famed Medikal in the music space has been fined a sum of GHc3,600 by an Accra Circuit Court.
The musician was sentenced to the fine after he pleaded guilty to the charge of displaying a gun in public.
Medikal initially appeared in court on November 26, 2021, and pleaded not guilty to the charge but decided to change his plea to make the sentence soft for him.
He also posited that he never knew brandishing a gun in a social media video was against the laws of the country and thus accepted he has erred.
Lawyers of Medikal also filed on behalf of the musician for the release of his gun but the court presided over by His Honour Emmanuel Essandoh gave no ear to the plea but rather gave his sentence in reaction to the rapper changing his stance on his initial admission.
The charge was read to him and he pleaded guilty to the charge of displaying arms and ammunition in a public place; leading to the judge, convicting him on his own plea and sentencing him to a fine of GHc3,600 or in defiance he will serve nine months in prison.