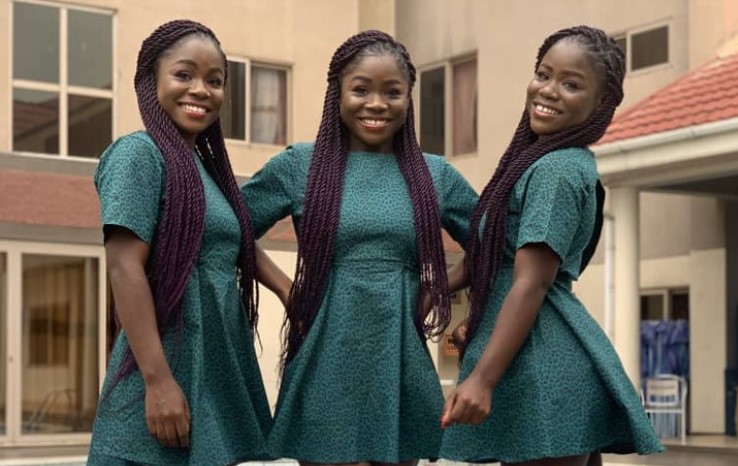 Photos and videos of Ghanaian triplets have gone viral on Tiktok and Instagram, prompting some to skip church only to catch their attention. . .
This came when social media users expressed interest in them after seeing their new post and asked for their location.
In an interview with AfricaWish.com, the triplets, known as MMM-Triplets said they shower together, dine together, and wear similar size shoes and clothes."
The triplets stated that they are always together because when they are separated, they usually perish.
"Whenever one of us is incapacitated, they usually put others on therapy as well, knowing that the same thing will happen to them"; they stated.
Follow Them On Their Channel Using The Link Below:.
Tiktok: https://vm.tiktok.com/ZMLJngfxD/
Instagram: https://instagram.com/mary_the_triplets_official?utm
Speaking on their education background, one is said to in University Of Ghana Legon while the other 2 are in KNUST, All in their level 200. . .