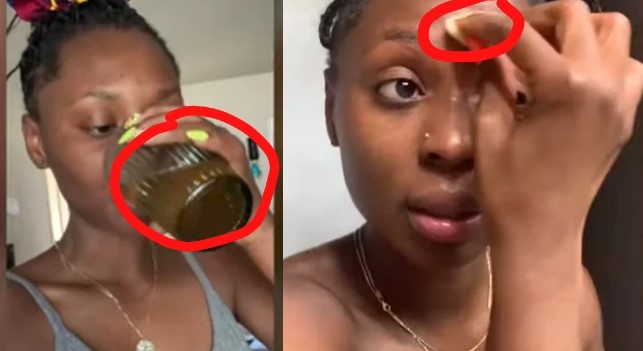 According to a post on social media, an American woman claims that drinking urine helps her skin sparkle and brightens up her pale complexion, which has caused a stir.
Ruby Karyo, a lady who identified herself as such, said that she has been drinking her own pee and putting it on her face for many years, and that this has been her secret to having radiant skin ever since.
Ruby claims that her father first taught her to the so-called Urine treatment when she was 19 years old, and that she has now been practicing it for 30 years.
Also, Ruby stated that everyone should have their daily cup of coffee since it helps to detoxify and cleanse their system.
Reactions below:
TRENDING: 3 THINGS MEN SHOULD KNOW ABOUT A WOMAN'S SEXUALITY
Taking a closer look at her skin in the video, however, it does not appear to be as radiant as she says. In our own study, we have discovered that there is no scientific proof to substantiate Ruby's "Urine Therapy" claims.
Take a look at the Video To See For Yourself: