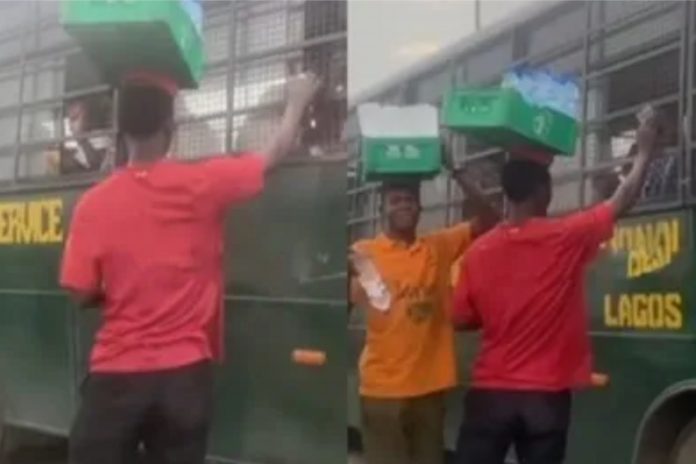 A video currently circulating on social media captures the moment traffic hawkers gave away 70% of their daily sales to prisoners who were caught in traffic goes viral on social media.
It appears the prison bus was taking them to jail after being sentenced, and while in traffic, the hawkers felt the need to assist them through the job they are doing does not fetch them much money.
According to the report, the hawkers were spotted in traffic at Ajak area of Lagos state where they hawk their businesses, gifting some cash to inmates being conveyed in a correctional service bus.
Watch video below