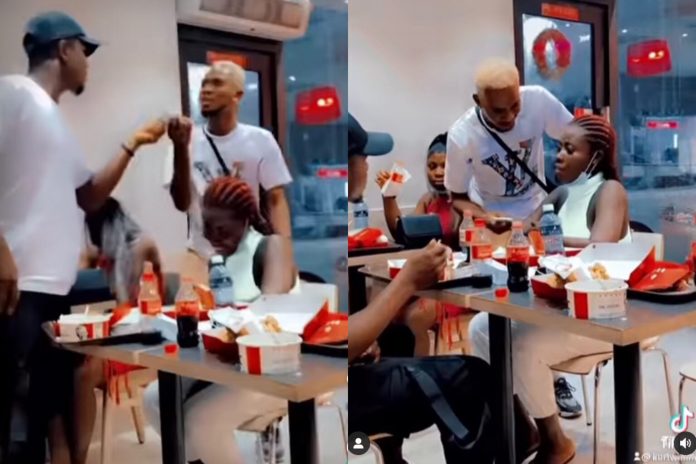 A young man who boldly approached a lady on a date with her boyfriend at a restaurant has gone viral on social media.
Some men are undisputed and the way they approach ladies is not normal. No matter who you're they will still approach you.
All the same, some men too are very timid and shy when it comes to approaching women, so they plan with bold friends to go about the movement for them.
In a viral video captured in one of the restaurants in Accra, a fearless young man boldly approached a lady who was on a date with her guy sitting at the same table.
TRENDING NOW: GHANAIAN TV HOST, SERWAA AMIHERE LOOK GORGEOUS IN HER BLACK STARS JERSEY
Seems like he wanted to save her contact with the lady and was trying to tell have a conversation with her but the lady with respect to her guy didn't even look at him.
The jealous boyfriend then stood up and pushed him to leave their sight. In fact, it was disrespect." 2022 De asem beba"
Check out the video below or join our Telegram group for more videos and subscribe to our YouTube Channel to see more viral, educative & exclusive videos.