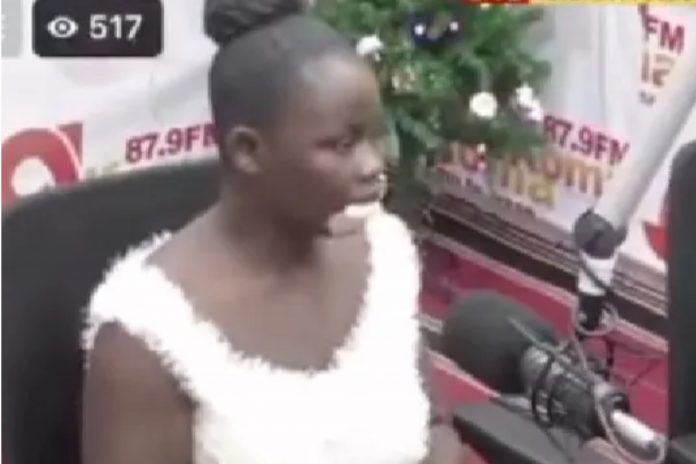 Wonders they say will never end. While some people want to be enjoyed others also what otherwise. A video currently circulating on social media shows a lady disclosing how her boyfriend "ate" her after taking weed or tramadol causes stir on social media.
According to the lady,!her boyfriend chοps her aggressively unendingly after he gets high on weed or tramadol.
SEE ALSO: WENDY SHAY CAUSES MASSIVE CONFUSION ONLINE WITH HER DANCE MOVES [WATCH]
She said the situation is so alarming that sometimes she ble.e.ds during the process and even worst, the guy fails to stop chοpping her until he ejac.cu.l.ates
Meanwhile, the boyfriend who was sitting beside her during the interview session in the studios of Akoma FM could not defend himself as he flashed smiles in between her statements instead.
Watch video below