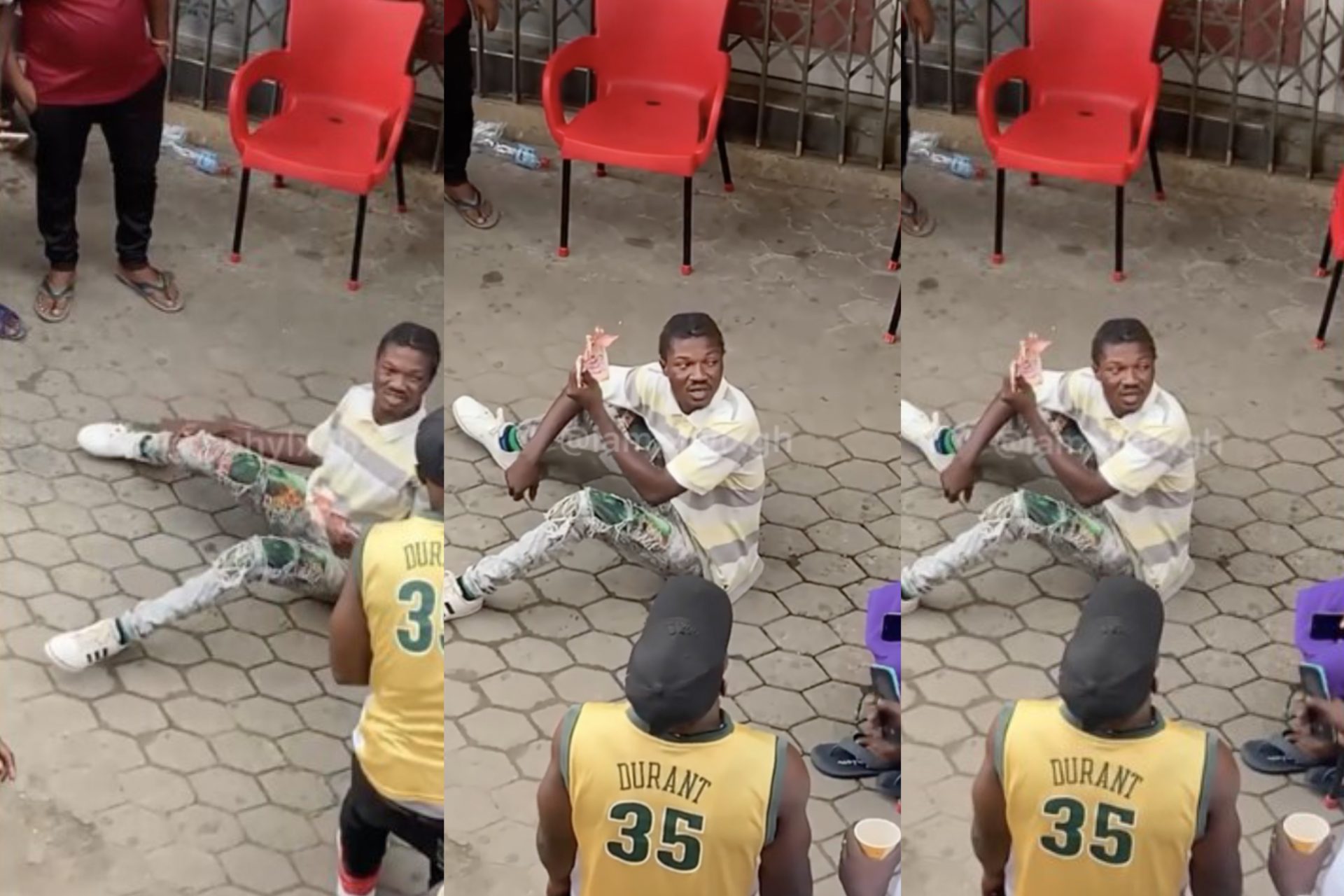 A video currently circulating on social media sighted by dailytrendsgh.com shows the moments of a young man being flogged after caught trying to buy iPhone at circle with counterfeit money causes on social media.
A hard guy this morning was caught in Circle, Accra after he tried to purchase an iPhone at the technological hub with counterfeit money.
This is reportedly the second time he has been caught trying to enact such a dubious task.
In the video share on social media, he is seen sitting not the floor while holding the fake money to the world to see.
As he is being interrogated, one other person believed to be the shop owner from which he tried to make the phone purchase lashed him.
This should be a lesson to him and every other person out there, when you are caught in this season, you will be dealt with.
Source; dailytrendsgh