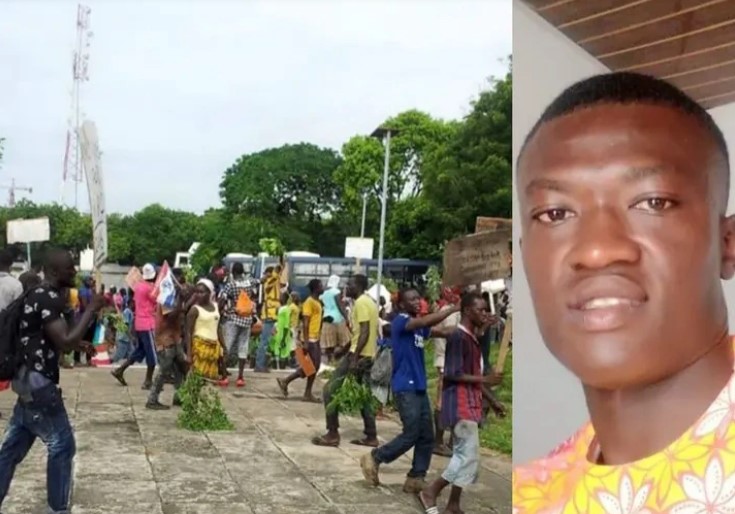 Day in and day out, fresh allegations are being made against the prime suspect in the Abesim killing of some 3 young children. Yesterday, a more disturbing confession was made in which according to a thorough investigation by the Ghana Police Service found some receipts of transactions in his house marked by barricade crime tapes. The receipts, according to reliable sources was a transaction worth over GhS10,000 cedis. This is believed to be some returns made from the sale of some of the body parts.
Earlier today, August 28, 2020, new information has it that the murderer Richard possesses some wealth and its source is quite strange to trace. According to the allegations made by a supposed best friend in the community, Richard owns more than taxis and an uncompleted story building, which is under construction.
After a viral interview granted by a credible media house hit Facebook, Ghanaians have alleged that Richard must be servicing the building with the money from selling the body parts. It is believed that Richard cannot own all these assets without any other source.
These allegations made by his friend Noah, I believe, will assist the police in their investigations. It is the responsibility of every concerned citizen to assist the security agencies to carry out their tasks to ease and also stimulate the process.
Concluding the interview, Noah also recounted how he was almost murdered by his friend, Richard Appiah. According to Noah, he was saved by the hands of God and his swiftness in determining a sudden change in the attitude of Richard whenver he gets closer to him.
The new allegation adds up to the several others made against him by the family of the deceased children and members in the Community. Richard seems to be tagged a lifelong wicked person with regards to the allegations.