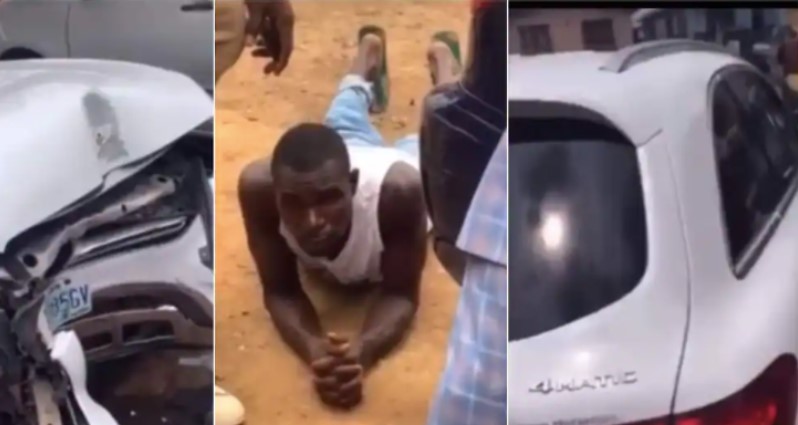 A Nigerian car wash boy has found himself in hot waters after driving his client's Mercedes-Benz GLC to buy eba and ewedu and damaging the car.
In viral video, the young man could be seen on the floor begging the owner of the car to forgive him.
The car was badly damaged and the young man was remorseful but the video wasn't long enough to see if he was forgiven or not.
But chances are higher the guy would receive some hardcore slaps from the Mercedes-Benz GLC owner for his stubbornness.
VIDEO BELOW: