One of the most entertaining characters on date rush who goes by the name Bella has found herself heartbroken after she found herself a guy on date rush by the name koffie who was dating seriously before coming for the show.
The two lovebirds who started seeing each other just last days after koffie chose her have found herself receiving the shock of her life as his newfound guy was already in a serious relationship with another lady even before he appeared on the program to find love.
AFIA SCHWARZENEGGER SPOTTED IN PANT AND BRA AS SHE GOES SHOPPING IN US-VIDEO
Bella who felt heartbroken by the recent update took to social media to share a picture with the caption that read; "Lol who are you deceiving smh no fake zone my head sef dey bash me".
Deducing the cryptic message that Bella has shared on her page, it is clear that Koffie was in a serious relationship before appearing on the show because of her womanizing trait
See screenshot below;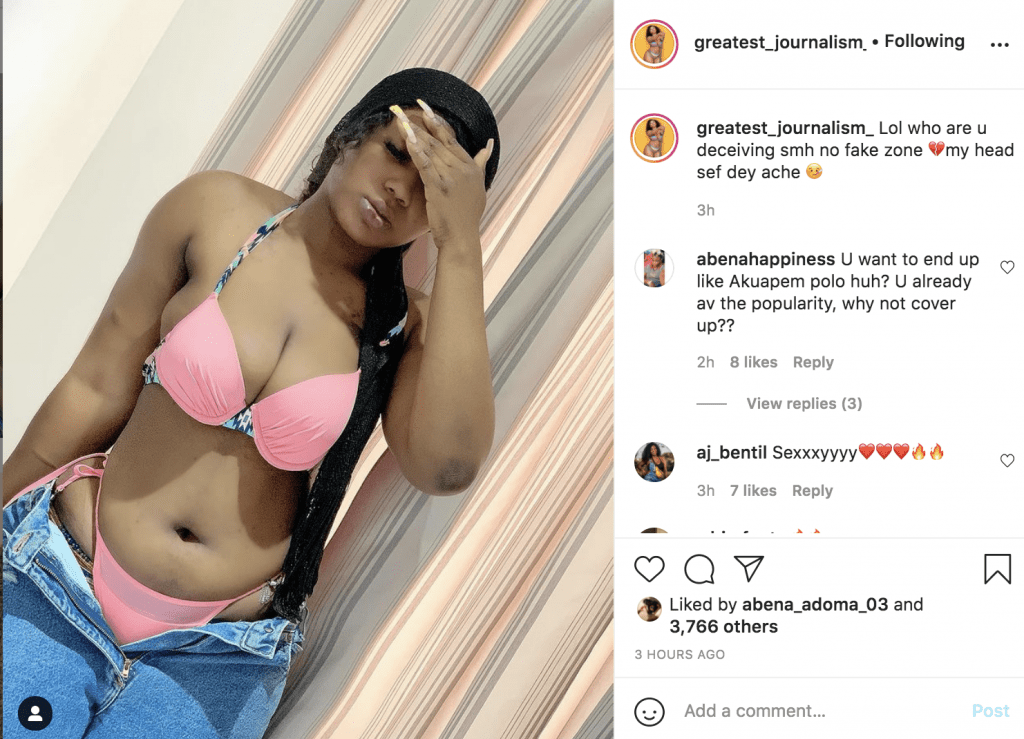 Source: Browngh.com